There are very few vacation options that can feel as relaxing and refreshing as escaping into nature. When you're tired of the daily grind of your job and the constant sounds and smells of traffic in the city, it is revitalizing to spend some time in the woods. As far as destinations for this sort of vacation go, it's hard to find a better place to be than Pigeon Forge, Tennessee. Along with the beauty of the outdoors, it brings you a number of great restaurants, shopping venues, museums, and other attractions. Whether you're planning a family vacation, a romantic retreat, or a hiking trip with your college friends, the Smoky Mountains have something to offer.
Because there are so many awesome things you can do in the area, you need to plan your trip out properly. This guide will go over some of the key tips you need to ensure you have the best possible time in Pigeon Forge.
Pick the right place to stay
While there are a number of hotels in the area, it might be in your best interest to find a different type of lodging. This is an area known for its breathtaking scenery and refreshing mountain air. You should try to stay in one of the many Pigeon Forge cabins so you can truly immerse yourself in nature. A cabin not only gives you a great sense of privacy, as you won't have to deal with any other guests or check-out times, but it feels like a home away from home.
As most cabins are at a fair distance from each other, you don't have to worry about noise levels. Whether that means you're the one hosting a party and blasting loud music, or you're a family looking to avoid that type of rowdy noise, a cabin is a perfect option. There is a sense of serenity that comes from waking up and stepping out right into the wilderness of the mountains you can't experience while staying at a hotel. As cabins are a popular option for the area, you will find many rental options at different price points, allowing you to adjust your budget.
Avoid the peak season
When you elect to go is partly dependent on which season you wish to see, but you should do your best to avoid peak tourist seasons. Pigeon Forge is a popular family destination, and most people come during the summer months when their kids are off from school. The region has a pretty temperate climate, so it does not get too hot or cold, making it enjoyable in the summer. But if you want to avoid the crowds, you should pick a different time of year to visit.
You could come in fall when the trees have turned to gorgeous shades of orange and yellow, and the scenery seems incredibly vibrant and colorful. If you're the sort who enjoys painting or photographing nature, fall months might suit you better.
Winter is also a great option, allowing you to enjoy the snow-capped mountains, cozy up to a fireplace, take in the holiday lights, and partake in the nearby ski resort. If you do need to go in the summer, you should find the best alternate routes to avoid the seasonal traffic jams. You don't want to waste your vacation days stuck in a slow-moving car.
Don't skip over the Great Smoky National Park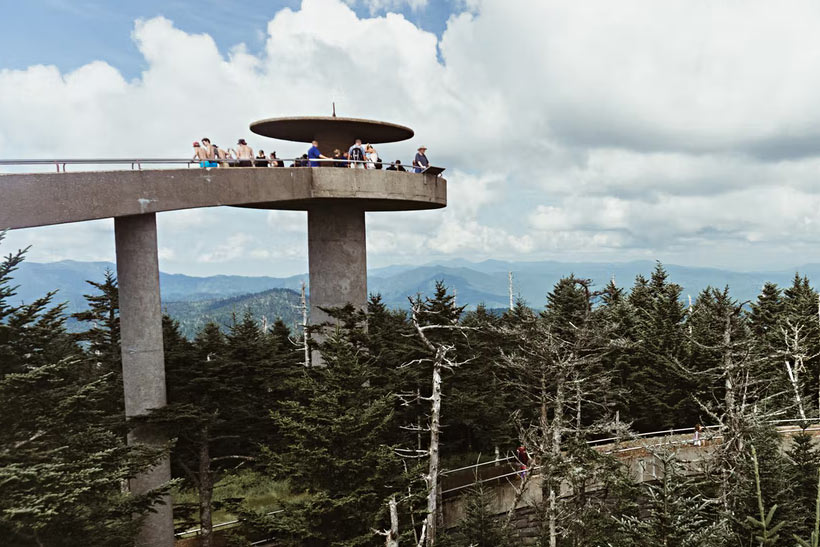 Some people try to avoid the town's National Park as that's the cliché place to visit during a trip to Pigeon Forge, but it's a cliché for a good reason. The park is 522,419 acres of beautiful natural landscapes, including wildlife, waterfalls, mountain views, and historic homes. It offers so much to explore that you could spend your entire vacation there and keep finding new places. It is also the perfect place for photographs, whether you're clicking away on your camera to capture beauty or preserve memories.
You could opt to go for the must-see parts of the park like Cades Cove and Clingman's Dome, or choose your own adventure and explore the unknown. Either way, you should definitely set aside at least one day for this area.
Look up Dollywood festivals
Dollywood might be the most popular attraction in the area, and while you can visit it any time of the year, it is best to go during one of their seasonal festivals. It would be in your best interest to look up the festival schedule for the year. Roughly speaking, they tend to have the Smoky Mountains Christmas event in December, the Festivals of Nations in April or March, the spring festival in April, a bluegrass festival at the start of summer, then the summer festival during July or August, and the harvest festival during October.
While these can be fun for anyone, they can be particularly exciting for kids. It gives them a chance to take in more colors, festivities, new foods, learn about the culture, and enjoy the energetic crowds. Dollywood offers several attractions, such as theme park rides, including one that allows you to fly with eagles. You could also ride the river or partake in the many cultural and crafts activities offered by the park.
Try to stay for a while
From the various parks to the museums and theatre shows, there is a lot to do in Pigeon Forge. When planning your vacation, you need to ask yourself one very important question. Is this the only time you will visit the area? If you plan on making this into an annual family trip, you can afford to approach it with a more laid back approach and explore slowly. But if this is going to be your only time in the Smoky Mountains, you need to make the most of it. Rather than rushing from one location to the other, you need to give yourself enough time to take in the sights and experience everything that Pigeon Forge offers. This is precisely why it might be in your best interest to stay for at least a week, if not longer.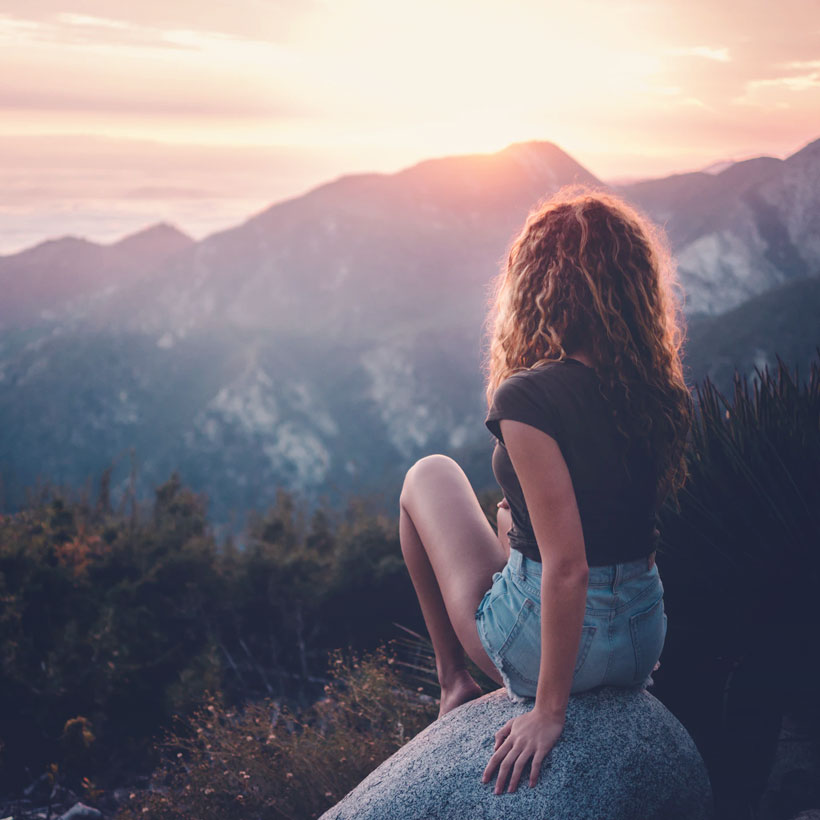 Final thoughts
While it might give you pause to use up so many vacation days in just one area, Pigeon Forge is completely worth it. It is one of the most scenic places you can travel to, offering you the chance to explore nature and unwind. Alongside the mountains and waterfalls, you have the chance to enjoy bluegrass music, explore festivals, and go on amazing rides in the Dollywood amusement park. This will definitely be a vacation you'll remember forever.
More Blog Posts from North America
Thank you for reading. If you like this article, please share!
---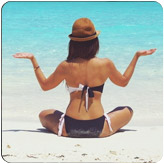 About the Author:
Jennifer Anders is a freelance writer who has traveled extensively and enjoys exploring off-the-beaten-path locations around the world.
She loves hiking national parks, windsurfing, and photographing wildlife.
Aside from all those crazy activities, you'll also find her eating plenty of local street food. She is absolutely fearless when it comes to trying new things.
---