Bali is the perfect destination to deepen your yoga practice, enjoy healthy food, get pampered in traditional spas and relax among spectacular jungle and mountain views.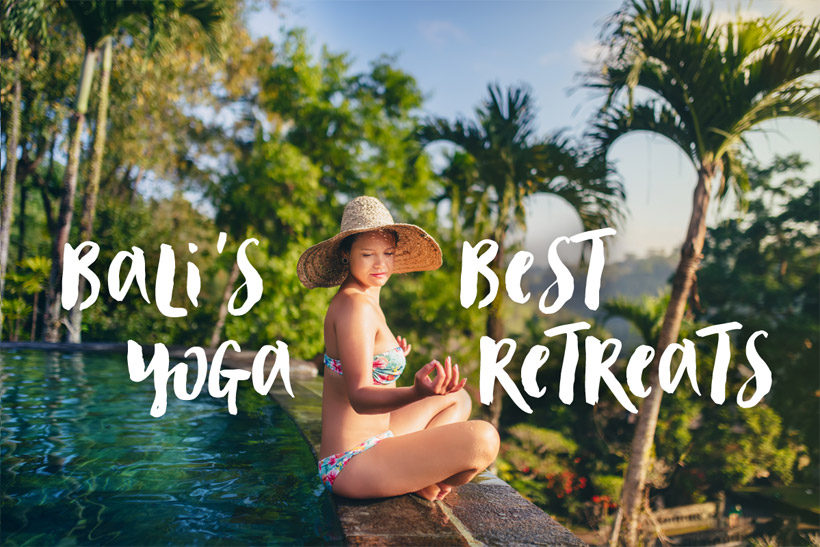 Some links below are affiliate links. At no additional to you, I will earn a commission if you make a purchase.
After my blog post about Best Health and Wellness Retreats in Thailand, I'm going to travel further South, to the beautiful island Bali in Indonesia, one of the most popular places in the world with some of the best yoga retreats. I spent several weeks in Bali before, but this time I'm actually taking all my belongings with me and I'll be staying 6 months on the island, mostly I'll be somewhere around Ubud.
I did some extensive research and these places are continuously mentioned among the best yoga retreats in Bali. I can't wait to try them myself in the next weeks, so you can definitely expect some further extensive updates on each of these retreats
Whether you are an experienced yogi, or don't yet know your downward dogs from your dolphin pose, Bali is great place to come to work on your yoga practice. You will find plenty of yoga studios all over the island that cater to all levels of ability and provide a quirky, yet often luxurious, way of experiencing all that Bali has to offer. Enjoy!!
The Chillhouse Canggu
Located in the heart of downtown Canggu, the Chillhouse Canggu is the perfect place to escape the hustle and bustle of southern Bali and find your inner peace. There are a few different accommodation types on offer (all of which are beautifully decorated and well appointed), ranging from single rooms all the way up to a communal house with its own private pool - so you are bound to find something - no matter your budget.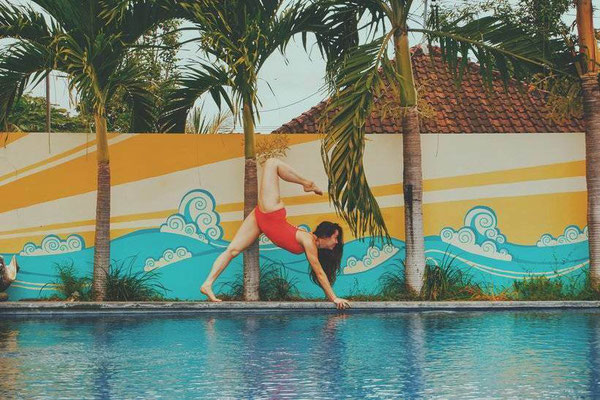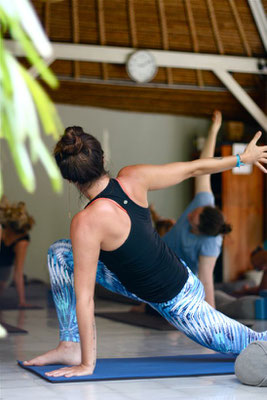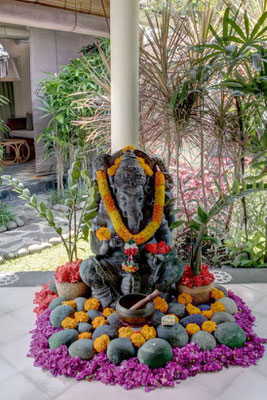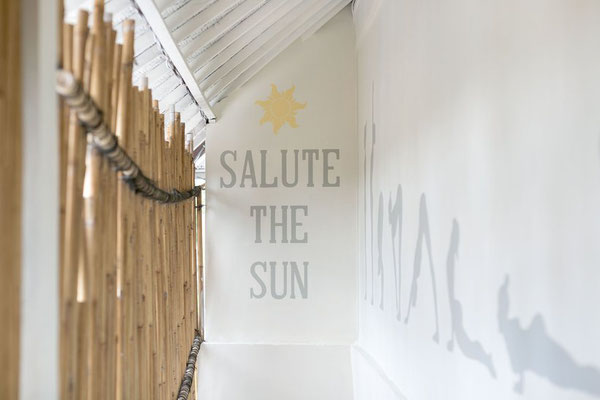 Image courtesy of The Chillhouse Canggu
There are several types of yoga on offer at the Chillhouse, including Vinyasa, Hatha, Yin and Kundalini, and one free daily lesson is included in the cost of your booking. Making the most of being in Canggu, with all of its famous surfing hotspots, the Chillhouse also offers surf lessons.
If you are a bit peckish after all the activity you can check out their healthy restaurant Cassava for a locally sourced and veggie take on a few delicious dishes. 
---
Bagus Jati Health Retreat
Situated deep in the forests just outside Ubud, the Bagus Jati Health Retreat focuses on much more than just yoga, in fact it is a one-stop resource for all kinds of health and wellness treatments. This is a luxury retreat with accommodation comprised mainly of individual spa villas which have been deliberately spaced to optimize energy flow and have amazing views over the surrounding countryside.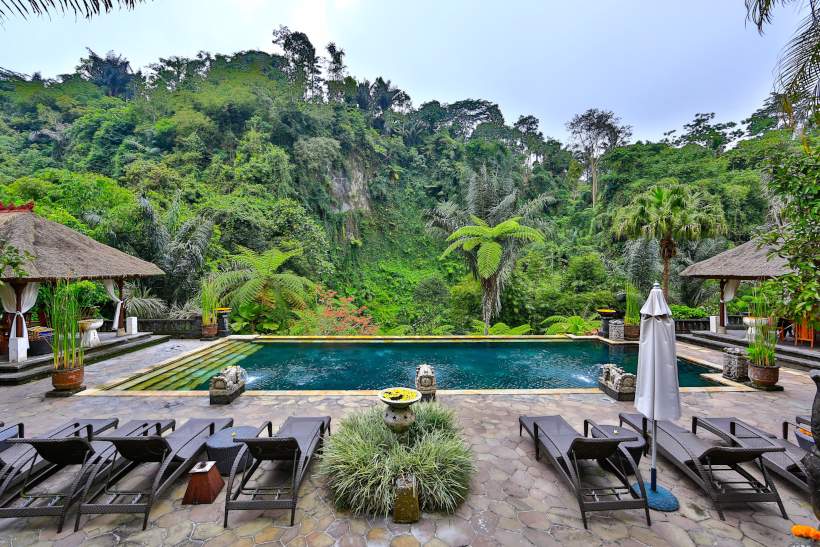 Image courtesy of Bagus Jati Health Resort
If you can tear yourself away from your own private spa facilities at Bagus Jati Health Resort, and make your way to one of the yoga shalas (there are two) you will find yourself in a beautiful wooden structure, overlooking the bamboo forest. Yu will not find a better place to connect with nature whilst you do your practice. Lessons are taken by two experienced Balinese yogis who will help you develop your technique in the best way possible. Private lessons are available for those who feel they need a little extra attention.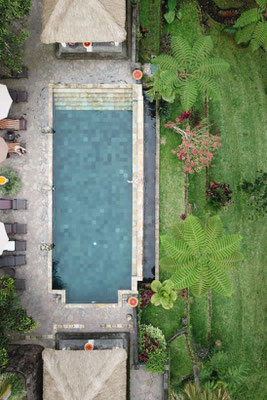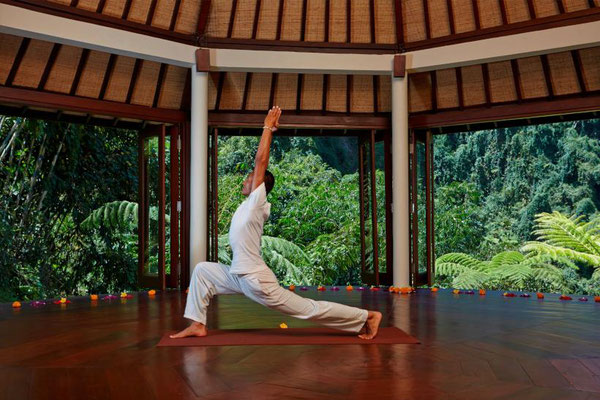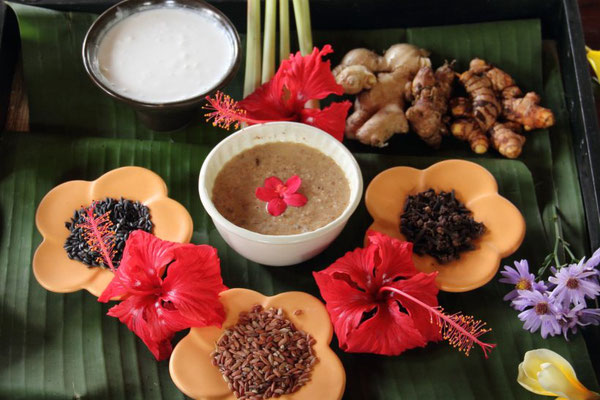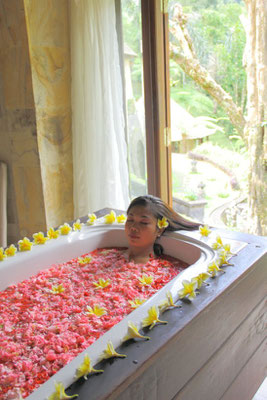 Image courtesy of Bagus Jati Health Resort
There are a few packages on offer at the Bagus Jati Health Resort, but I recommend the 3 night 'New Start' package as this will give you a good taste of all that the retreat has to offer. This includes daily breakfast and dinner, a Balinese cooking lesson, a trek or cycle tour, twice daily yoga and meditation classes and a blissful 90 minutes spa treatment. 
---
The Palm Tree House Canggu
If you close your eyes and picture your dream tropical yoga retreat, you will probably come up with something close to the Palm Tree House - its rooms are full of gentle pastels, floaty white chiffon drapes and natural woods.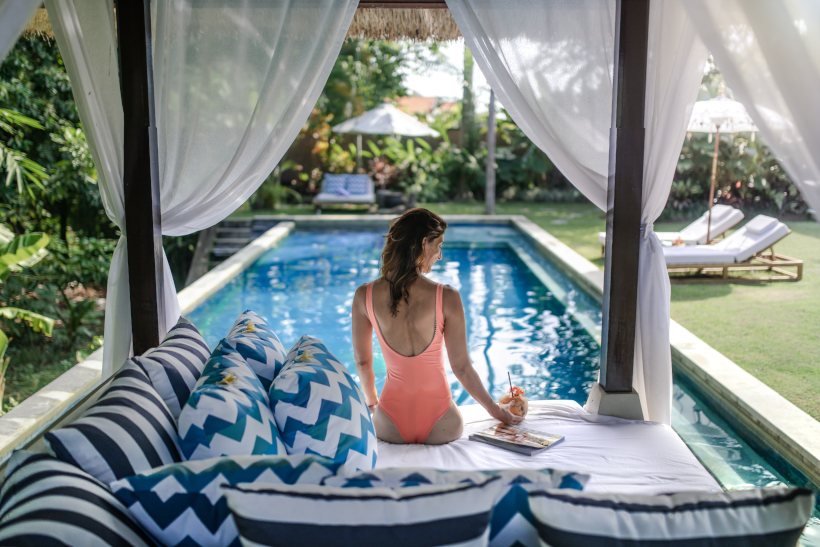 Image courtesy of The Palm Tree House
The Palm Tree House is a little different from the others on this list in that it caters almost exclusively to women (their are a few couple's weekends spread throughout the year), making it a great choice for solo travelers looking for a little extra security, or for those who like to surround themselves purely with female energy.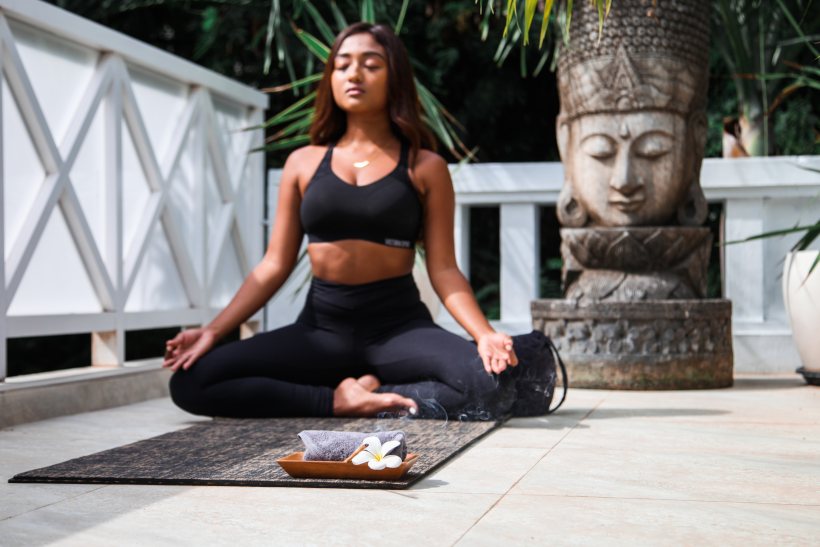 Image courtesy of The Palm Tree House
There are several packages on offer at the Palm Tree House, including a 'Mums and Bubs' one for those with little ones, but a good place to start is with the Standard Package. With this you will get 6 nights luxury accommodation, 4x group yoga classes, 4x 60 minutes spa treatments, meals prepared by chef, 2x cultural excursions and 24 hours bicycle hire.
---
Floating Leaf Eco Retreat
If environmental concerns are a driving factor for you when it comes to choosing where to stay, then the Floating Leaf Eco Retreat is probably the ideal place for you. Every single aspect of the building and the way in which it is run, from floor materials, to soap, has been decided based on its environmental impact.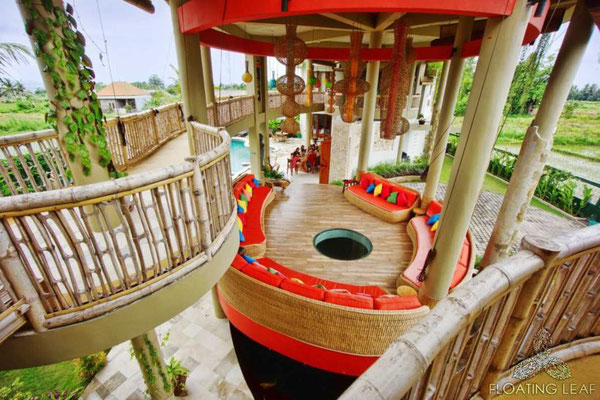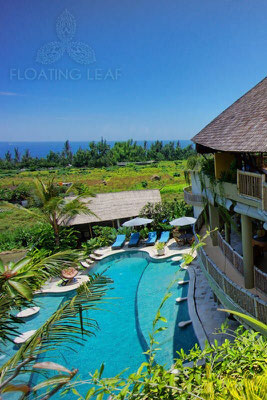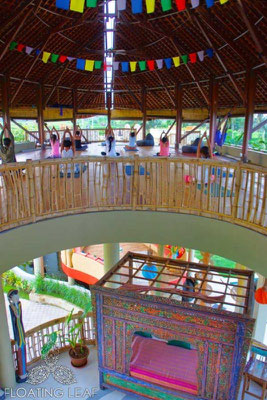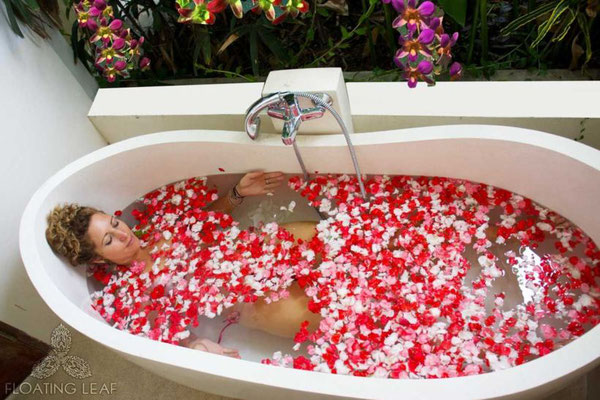 Image courtesy of Floating Leaf Eco Retreat
At Floating Leaf they believe that true 5* star luxury can be experienced without having to sacrifice our planet, in fact, this is widely regarded as the best yoga retreat in Bali. I love this concept and I can't wait to experience a few days at this fabulous retreat myself.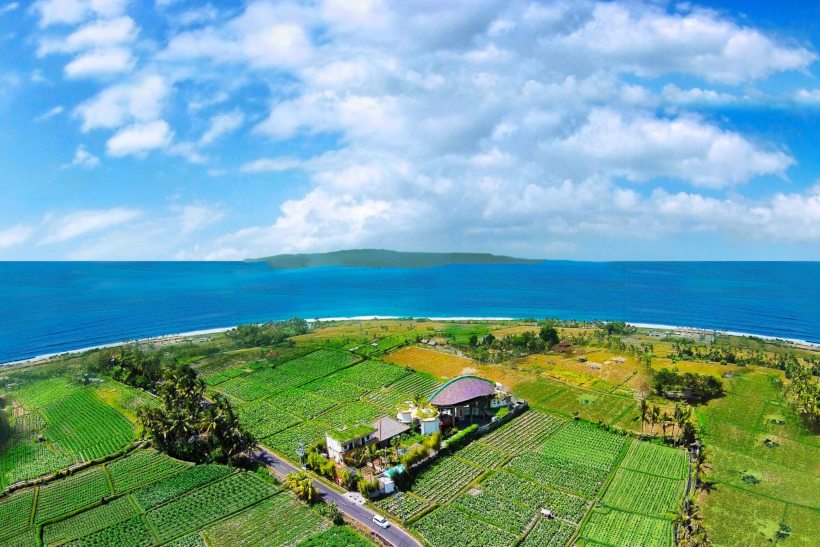 Image courtesy of Floating Leaf Eco Retreat
Multiple types of yoga are practiced at Floating Leaf Eco Retreat, all in a beautiful bamboo yoga studio with panoramic views of lush green rice terraces, the glistening Indian Ocean and the majestic and holy Mount Agung in the backdrop. 
---
Como Shambala
Como Shambala is a luxury retreat tucked away in the countryside just outside Ubud, surrounded by tropical forests and paddy fields. The aim here is to give guests the feel of a being in a home away from home and all the accommodation types are beautifully designed, fusing traditional Balinese style with modern luxury and convenience - many of the rooms even have their own private infinity pools overlooking a neighboring gorge.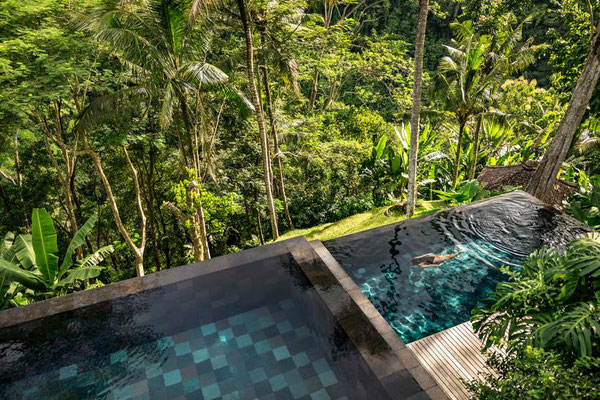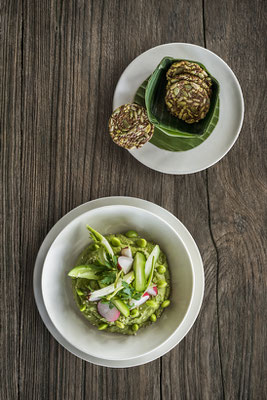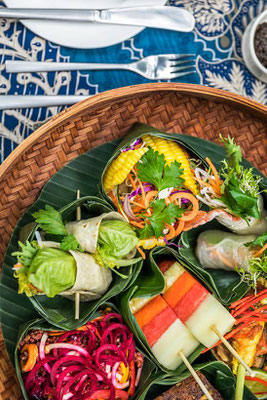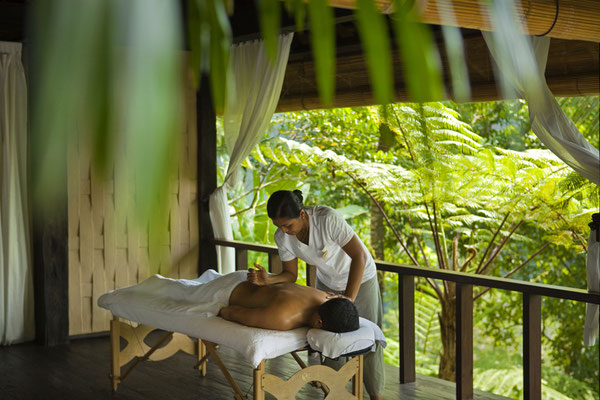 Image courtesy of Coco Shambala
There are all sorts of sports and wellness options available at Como Shambala, from tennis to acupuncture, but, as far as yoga goes, there are complimentary lessons available everyday, as well as family sessions and individual private tuition.
For those wanting to learn a little bit more about the surrounding landscape and culture, there are several excursions available to famous sites in the area as well as opportunities for climbing, trekking and whitewater rafting.
---
Zen Resort Bali
Get away from all the tourists in the south of Bali and escape to the tranquility of the north coast at the Zen Resort. This a yoga retreat with a difference, in that they specialize in teaching Zen Harmony Diving (ZHD), this is a combined system that uses scuba, snorkeling, meditation, yoga, Ayurveda and pranayama to help with breathing technique and to improve your appreciation of free-flow exercise. Don't worry though if you aren't keen on getting your toes wet, their are plenty of standard yoga options available as well.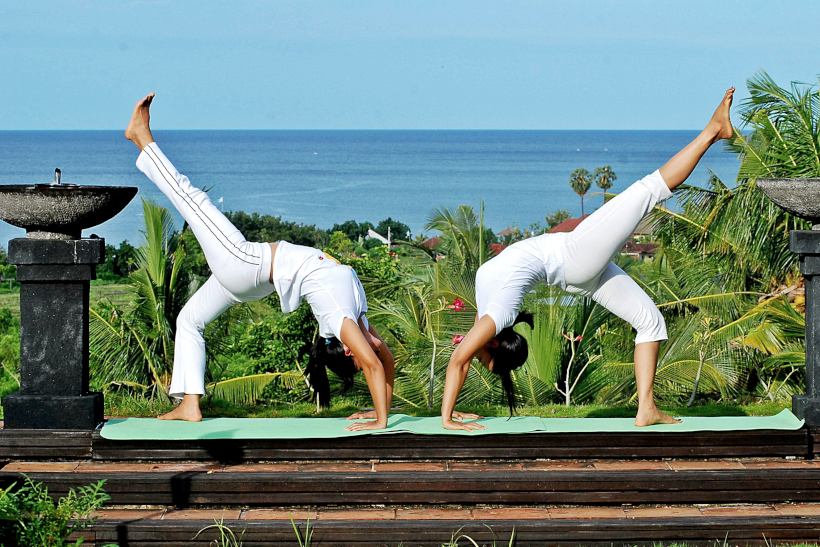 Image courtesy of Zen Resort Bali
The complex of Zen Resort Bali is made up of several luxury villas, all of which have their own private terraces and are chock full of various elements of traditional Balinese design.
At the end of the day you can unwind in one of two world class restaurants (or opt for a more intimate experience on your private terrace) and enjoy a menu comprised of locally sourced healthy organic meals.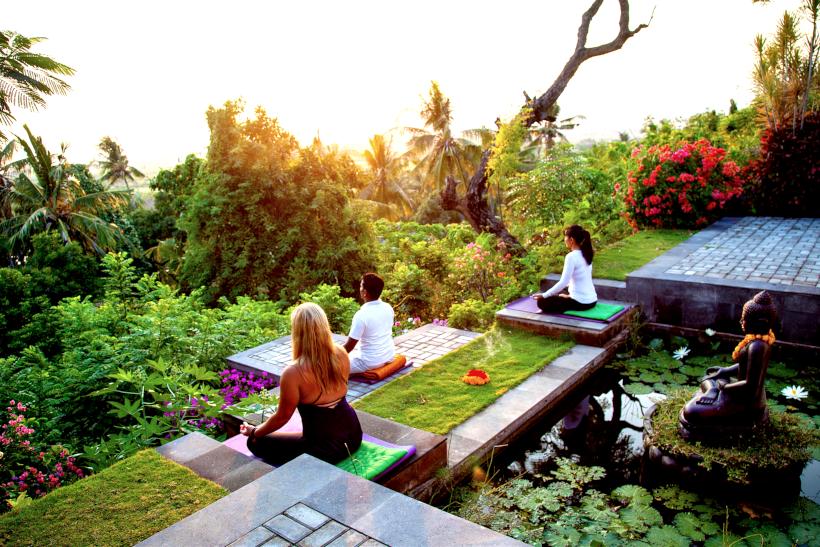 Image courtesy of Zen Resort Bali
ARE YOU READY TO TRAVEL TO BALI?
Are you ready to fly to Bali? Here are some quick booking links and resources that I use myself for travel planning. These websites will help you to get started with your Bali itinerary!
Cheap Flights to Bali, Indonesia
Skyscanner is my favorite search engine for finding cheap flights to Bali, from anywhere in the world. I always start my flight search here! Look for flights to Denpasar, that's the International Airport in Bali. 
Transport within Bali
Bus, boat, and other shuttles: 12Go.Asia is one of the most reliable websites in Southeast Asia when it comes to booking buses, ferries and other form of transport. Get an instant seat confirmation and start your overland travel worry-free.
Taxis: Grab and Gojek are my go-to apps to call a cab. However there are restrictions in Bali, please inform yourself first whether you are in a no-go area for taxi apps. 
Find a place to stay in Bali
In case you're staying beyond your yoga retreat, here's where you can find affordable accommodation:

Hostels, hotels and resorts: Agoda is excellent if you're looking for hotels from budget to luxury! It's one of the largest hotel booking websites in the world. Plenty of options to book now and pay later, or even pay at the hotel. Risk-free booking, many with free cancellation. 
Apartments and houses: Airbnb is a fantastic option if you prefer staying like a local, and looking for a unique accommodation! I'm using it for years and got amazing places through it! If you have never used Airbnb before, you can get $45 off on your first booking!
Fun Tours and Activities in Bali
Get your Guide has plenty of fun activities in Bali, such as island hopping, volcano hiking tours and city sightseeing trips. There is plenty of choices to keep yourself entertained!
Klook is similar than the one above, but offers additional options such as airport transfers, SIM cards, and food & dining experiences. It' a great way to meet other travelers while exploring a new place!
SIM Cards in Bali
Klook is not only good for tours and trips, you can also buy your sim cards for Bali here! You can order it online and pick it up at the Airport right after your arrival.
Travel Insurance worldwide
SafetyWing is a super affordable Travel Medical Insurance, starting from only $37 per 4 weeks. It's perfect for travelers and digital nomads! They will help you with financial help when have to see a doctor, or if there's an emergency and you need to go back home. Don't go overseas without travel insurance!
Do I need a Visa for Indonesia?
Travelers from most countries are allowed to enter Indonesia visa-free, for a period of 30 days. You can check on iVisa.com whether you need a visa and how long you are permitted to stay.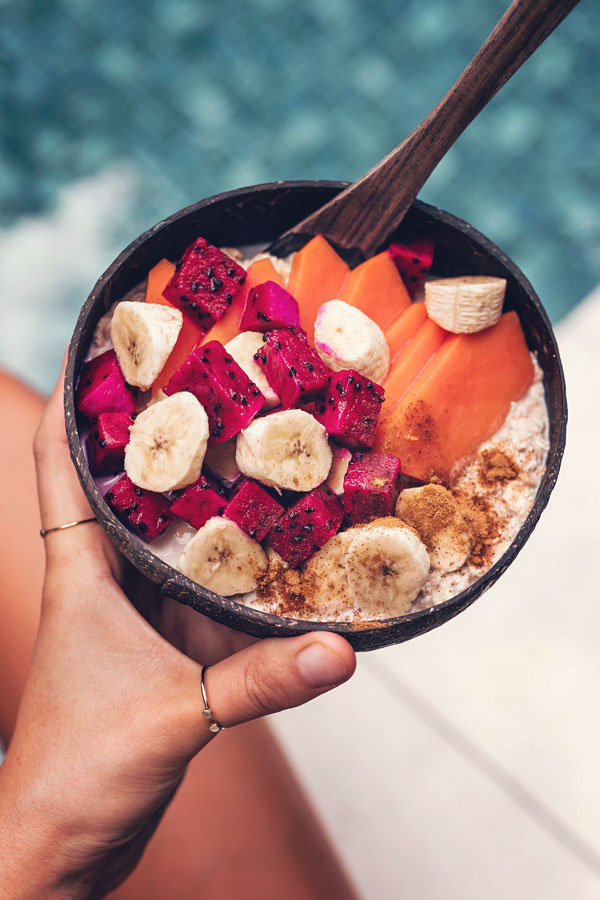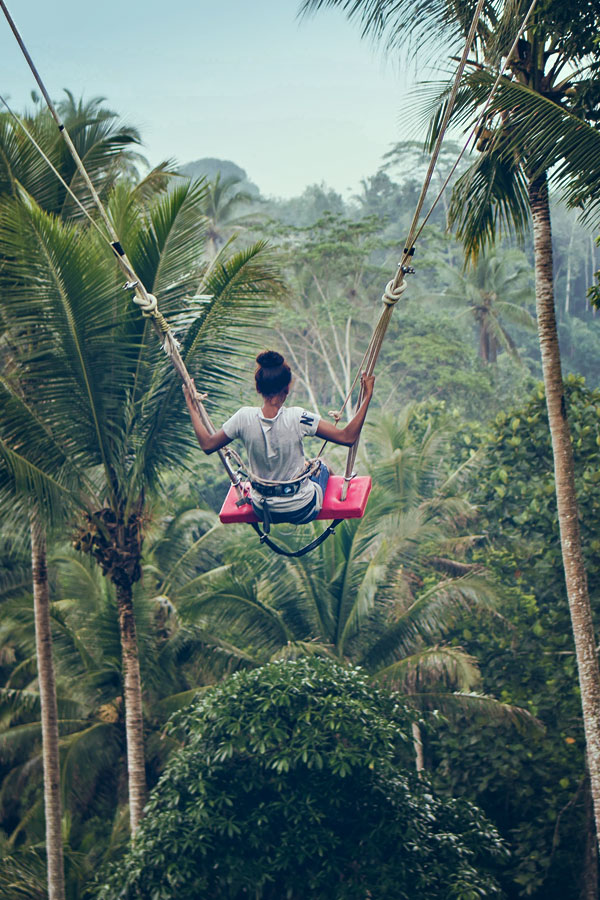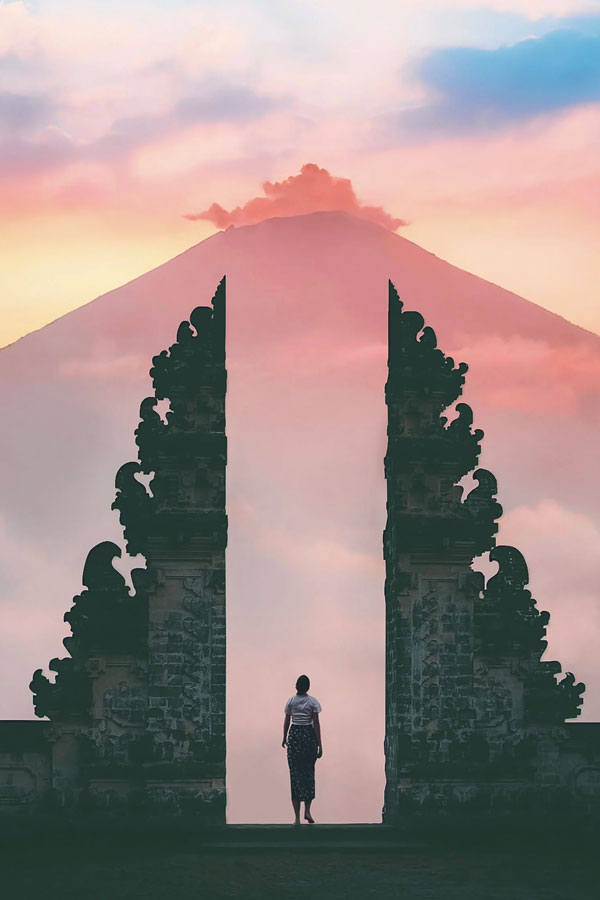 More Blog Posts about Yoga, Wellness and Health Retreats
This article was written in collaboration with Villa Finder, a booking website that aims to take the stress out of planning your holiday, so you can concentrate on creating lasting memories with your family.  
Bali Villas know exactly what families are looking for in terms of location, style and pricing. Each of their family friendly villas in Bali have been hand-picked by their 'family expert' – someone with children who knows exactly what families are looking for. 
Thank you for reading. If you like this article, please share!
---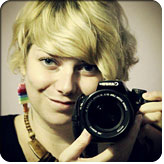 About the Author:
Sabrina Iovino started JustOneWayTicket.com in 2012. She's half German, half Italian and has traveled to 70+ countries around the globe. She feels weird to write about herself in the third person, so she'll switch now. Let's restart:
Hi, I'm Sab! This is my blog and I write about the things I love. Mostly. 
Follow me on Facebook | Instagram | Pinterest | YouTube | Twitter
---