With numerous world-class yoga and wellness retreats, Sri Lanka is the perfect place if you're looking to deepen your practice, relax, rejuvenate your body, mind, and spirit...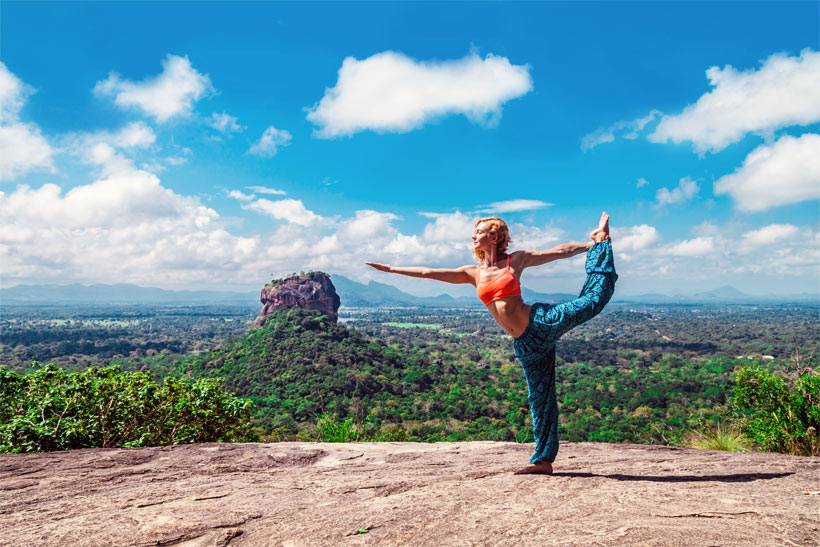 Some links below are affiliate links. At no additional to you, I will earn a commission if you make a purchase.
Lately, I traveled to Sri Lanka and it was one of the most positive travel surprises I had in years! Sri Lanka exceeded all my expectations, with its friendly people, amazing beaches, ancient temples and delicious foods! Sri Lanka has been known as an adventure destination to hike and explore its mesmerizing lush green nature, stunning white beaches, and incredible safari wildlife, but it's not its only draw... There is so much more to discover!
The natural healing methods like Ayurveda, coming from thousands of years old indigenous medicinal herbs and cultural traditions are getting more well-known, and are attracting travelers seeking rejuvenation and wellness during their holidays. 
It's because of this, that you'll find more yoga retreats organized on Sri Lanka, combining adventure activities like surfing or nature hiking with wellness practices like ayurvedic teachings and yoga. It's a match made in heaven to rejuvenate your body, mind, and spirit and feel better like you never have before.
Below I've listed the top yoga retreats in Sri Lanka, for an unforgettable wellness holiday. 
Welikande Estate Wellness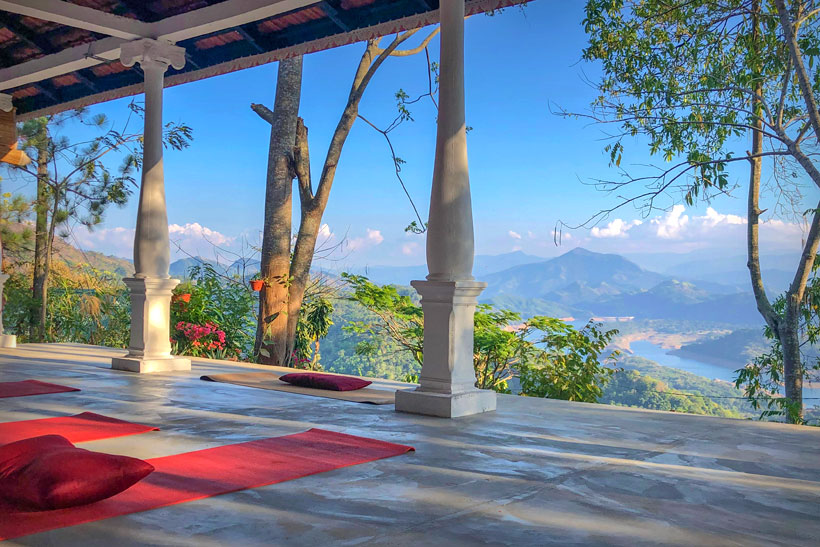 Image courtesy of Welikande Wellness on BookYogaRetreats
Surrounded by lush green mountains and waterfalls, and located on the top of a mountain close to Kandy in the center of Sri Lanka, you'll find this serene Welikande Wellness yoga and meditation holiday. The perfect place to quiet down and find some piece in the body and mind.
With two yoga classes a day, and daily vegetarian breakfasts, lunches and dinners, this retreat has everything you need to give your mind a break from a busy life. 
Details
Length: 3 days / 2 nights 
Price: from €179 or US$199
Yoga Style: Hatha, Yoga Nidra, and Meditation 
More info about Welikande Estate Wellness
Rukgala Retreats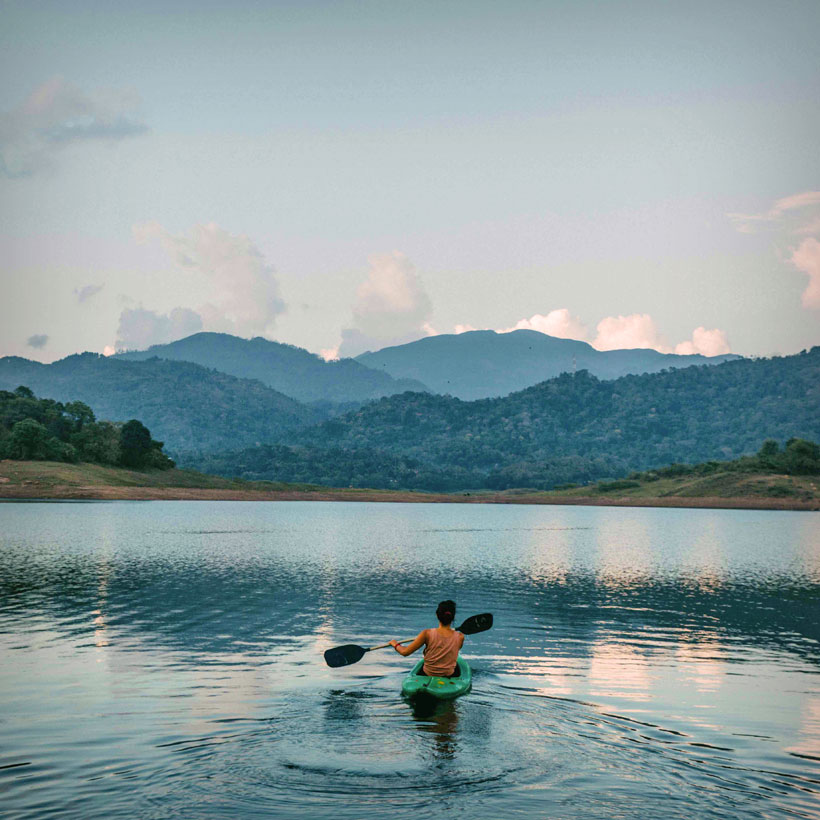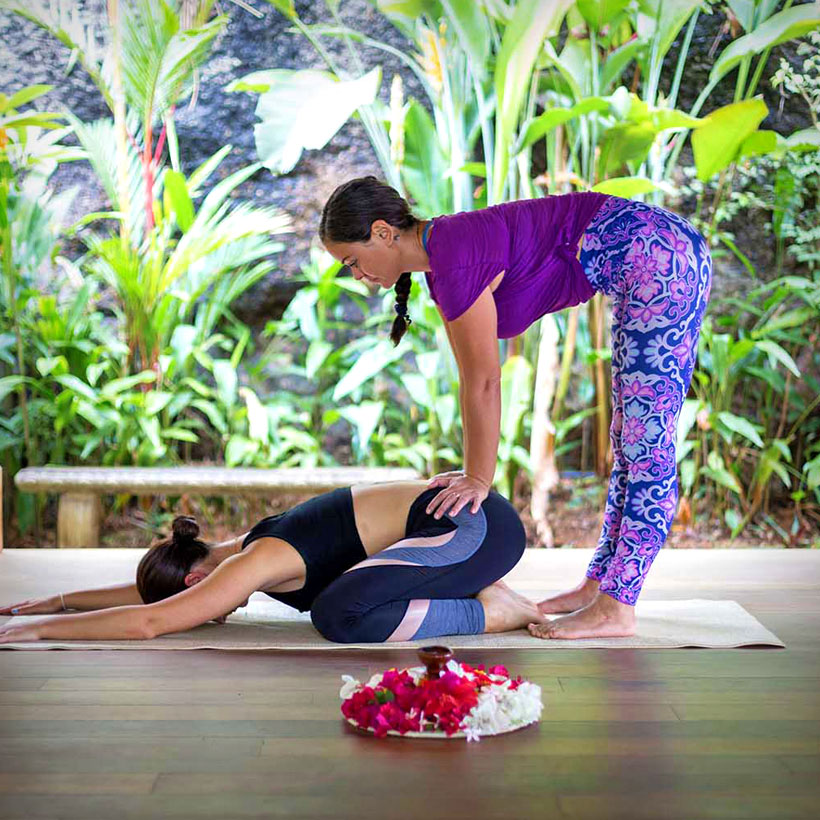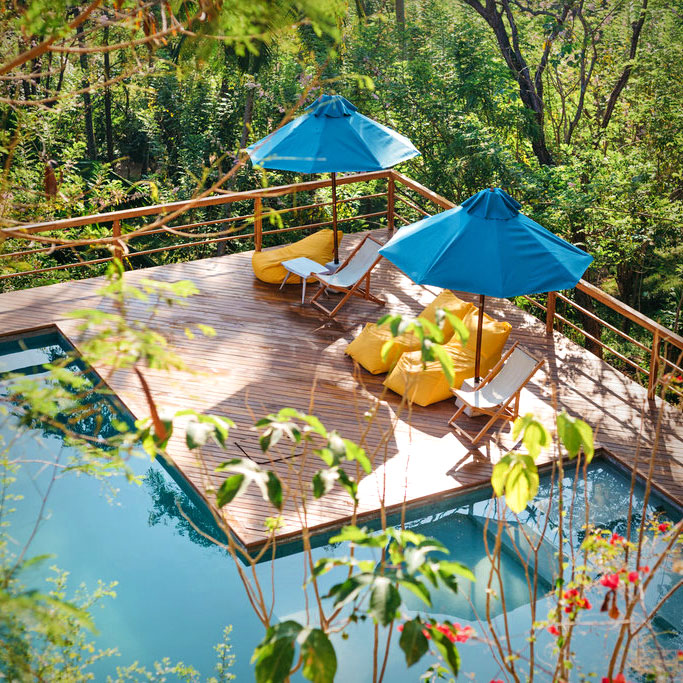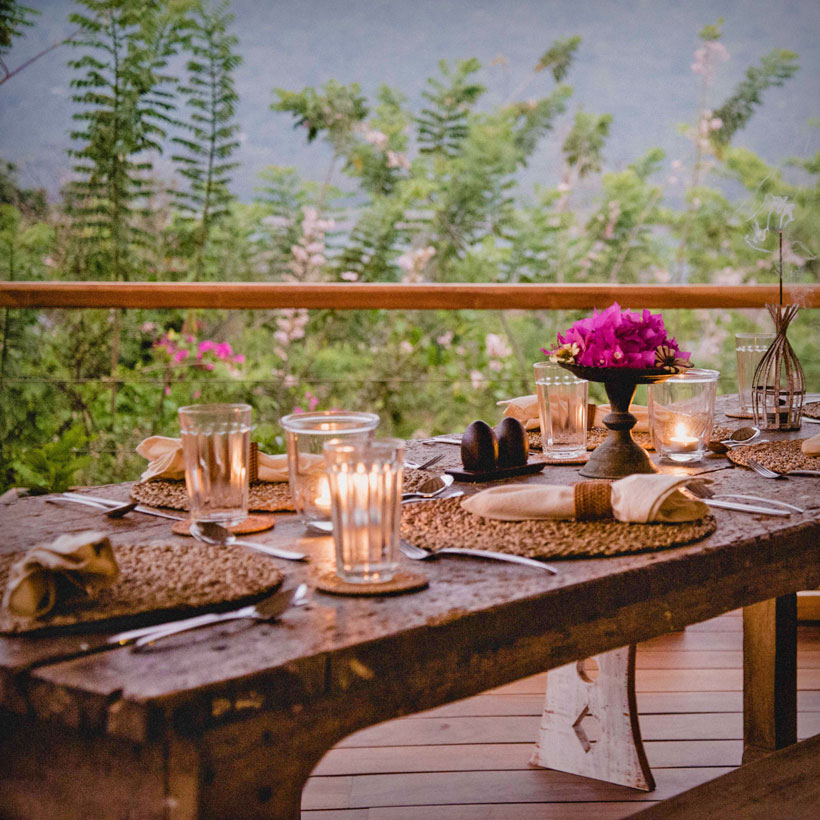 Image courtesy of Rukgala Retreats on BookYogaRetreats
The name of the retreat Rukgala comes from the meaning 'house on the rock' and this is exactly where you'll find this jungle-surrounded boutique accommodation close to Kandy. With an open aired yoga shala, Ayurvedic massages, and daily 3-course (vegan) dinners, this remote retreat on a stone's throw away from Victoria Lake is the ultimate getaway for those who like to spend time in nature and improve their yoga practice.
Details
Length: 4 days / 3 nights
Price: from €504 or US$561
Yoga Style: Vinyasa, Yin, Restorative, Yin Yang
The Salty Pelican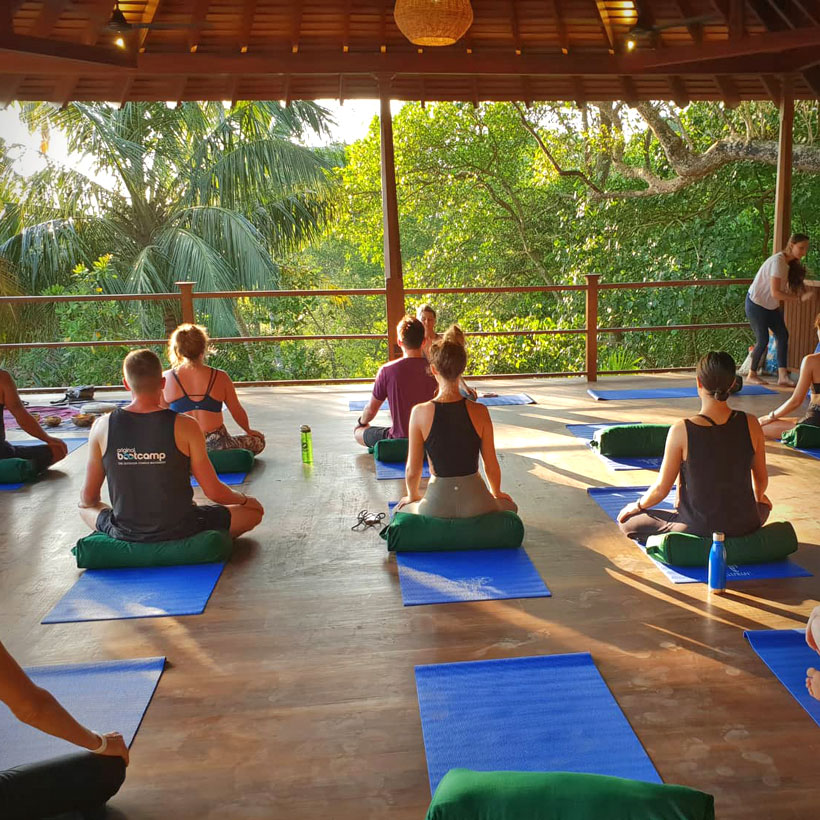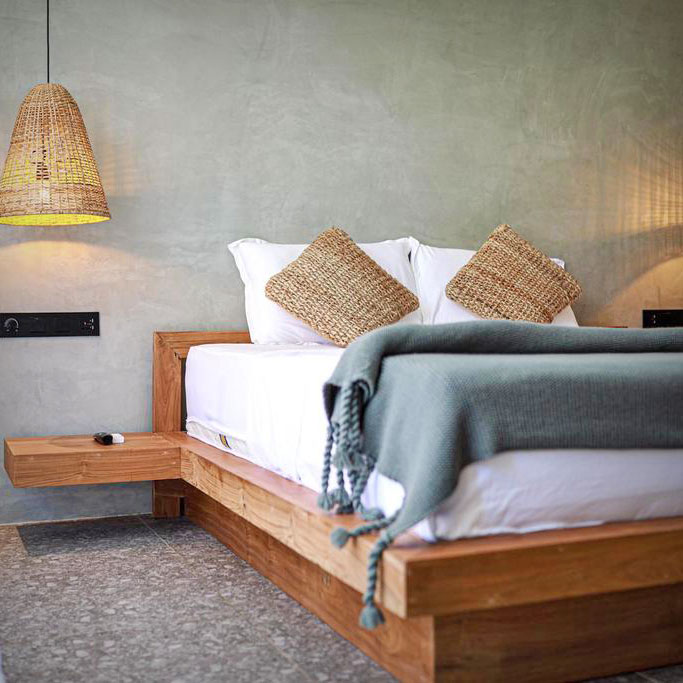 Image courtesy of The Salty Pelican on BookYogaRetreats
Known for its popular surf and yoga retreat in Portugal, The Salty Pelican recently opened their second location in beautiful Sri Lanka. Located 200m from the beach, this laid-back beach retreat is the ultimate getaway for balancing your body, mind, and soul. Enjoy daily surf lessons, meditation classes and unlimited sunrise and sunset yoga classes, while tasting their all-day menu of delicious healthy juices, smoothie bowls, seafood dishes and poolside snacks. It's a paradise at the beach!
Details
Length: 8 days / 7 nights
Price: from €500 or US$556
Yoga Style: Hatha, Yin Yoga, and Meditation
Plantation Villa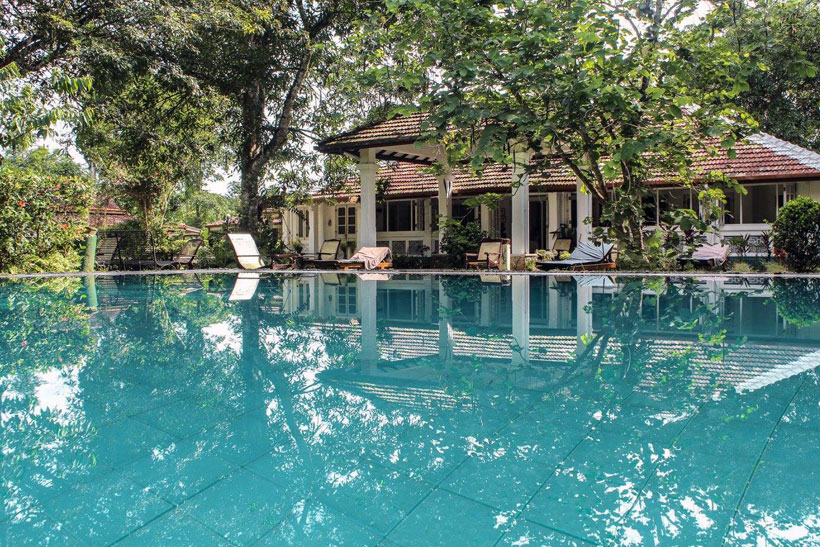 Image courtesy of Plantation Villa on BookYogaRetreats
The Plantation Villa retreat is focussed on improving your wellbeing through yoga and ayurveda in a completely natural environment. With daily yoga classes, meditation and ayurvedic treatments combined with healthy fresh nutritious food and ayurvedic herbal medicines, a team of experienced yoga teachers, Ayurvedic doctors and therapists will all work with you to help achieve optimum results during your stay. This eco-friendly accommodation is aimed at making you leave feeling lighter in body, mind, and spirit.
Details
Length: 8 days / 7 nights
Price: from €1,762 or $1,960
Yoga Style: Hatha Yoga, Mindfulness, and Meditation
More info about Plantation Villa
Green Peace Inn Retreats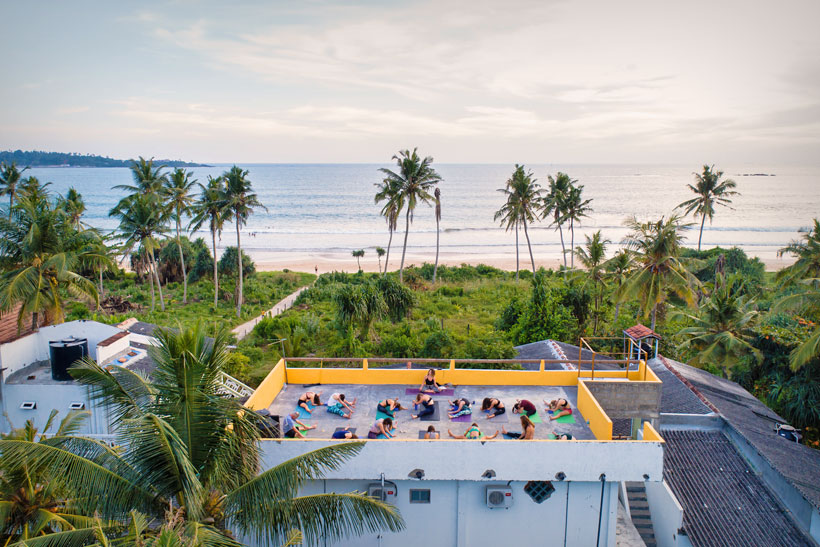 Image courtesy of Green Peace Inn Retreats on BookYogaRetreats
This yoga retreat on a walking distance from Weligama Beach is a perfect combination of yoga and pranayama, the art of breathing. Included with daily plant-based breakfasts, lunches, and dinners, this retreat feels like joining a family when you arrive at Green Peace Inn Retreats. With different yoga teachers joining, you can experience various yoga styles, as well as an amazing breathwork session. Enjoy surfing, private yoga, reiki, massages, or explore the surroundings in your free time during this ultimate retreat getaway.
Details
Length: 7 days / 6 nights
Price: from €656 or $730
Yoga Style: Hatha and Yin Yoga
More info about Green Peace Inn Retreats
Kaju Green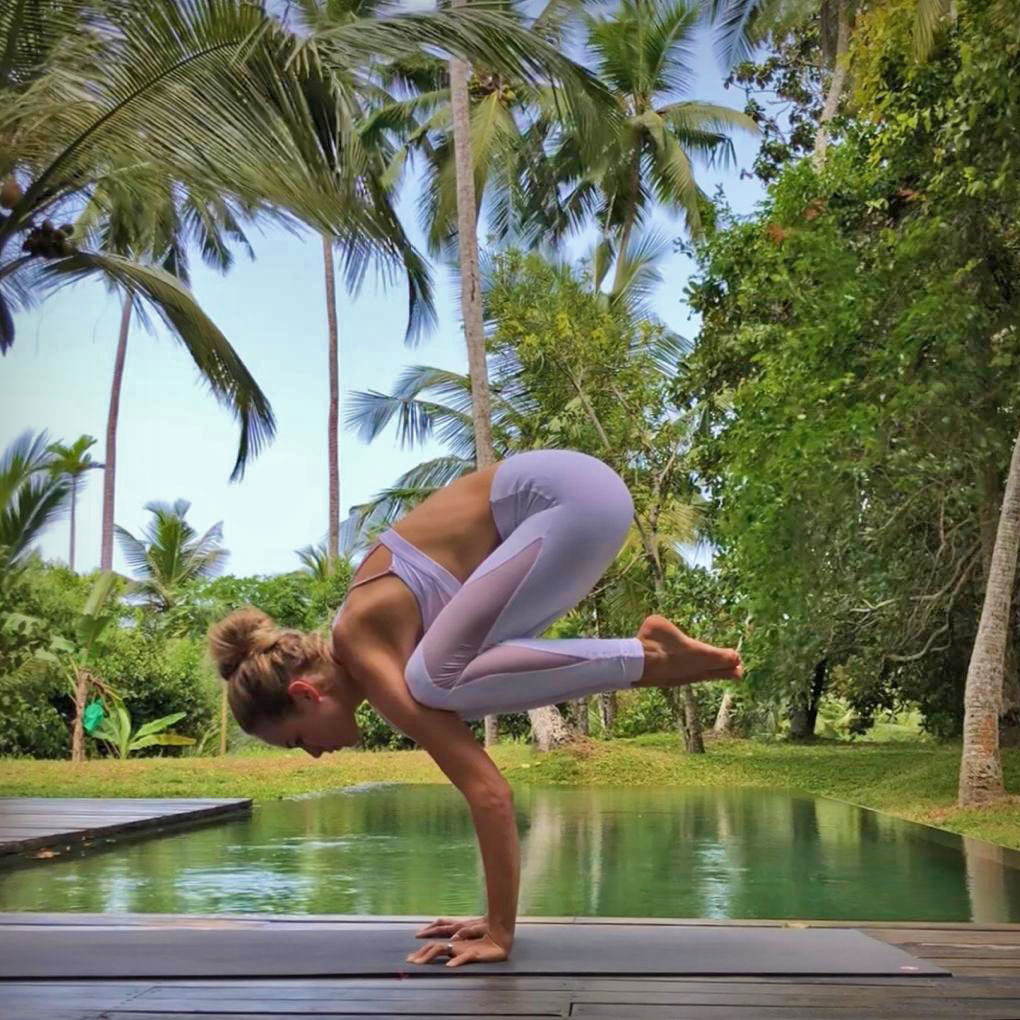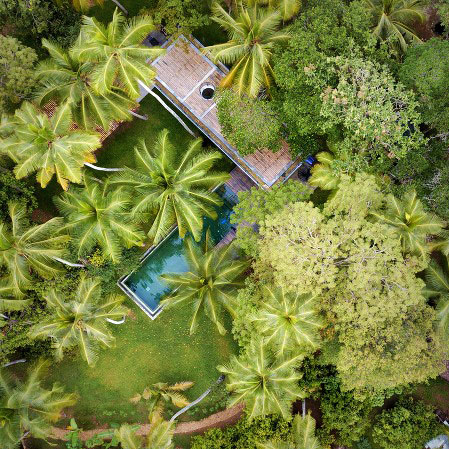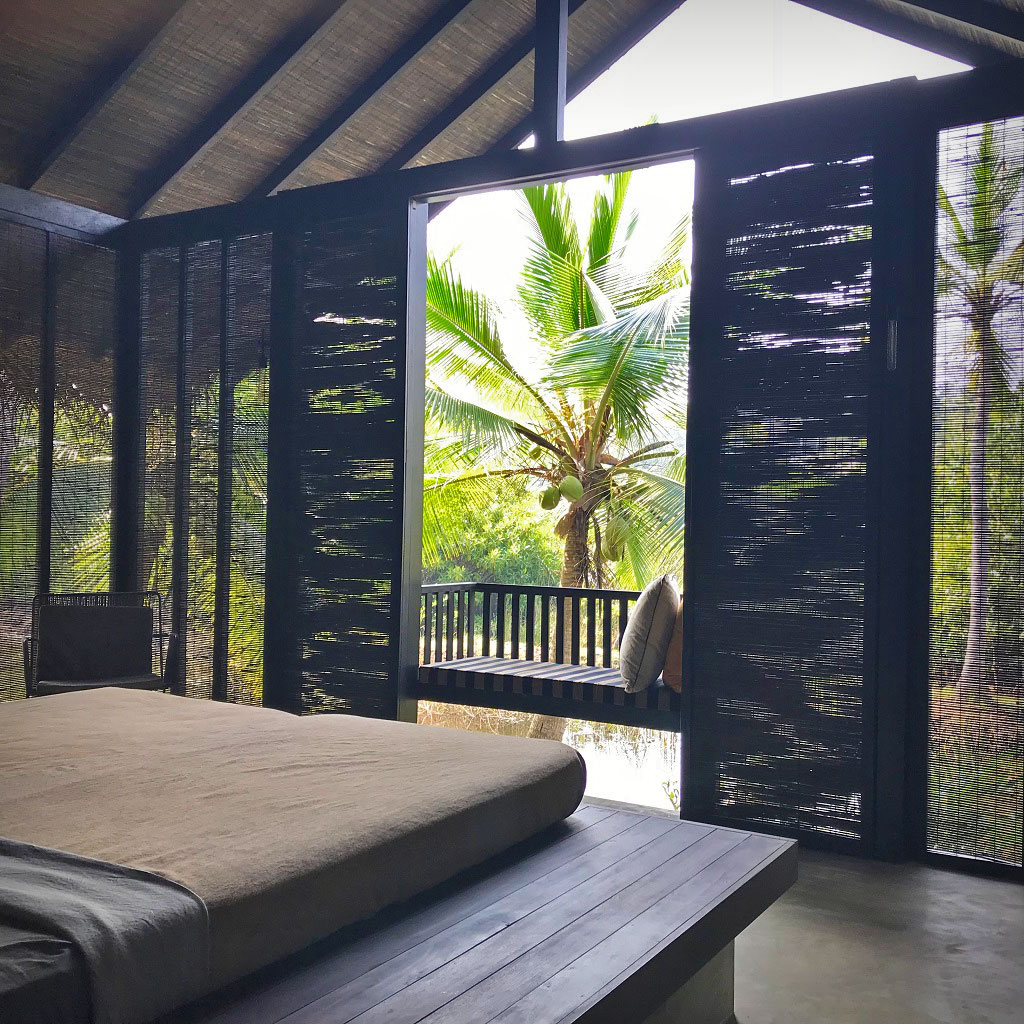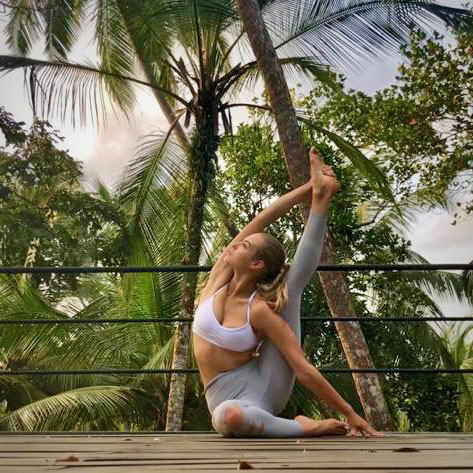 Image courtesy of Kaju Green on BookYogaRetreats
This tropical jungle retreat in the south of Sri Lanka, is hosted in the exclusive eco-resort Kaju Green, located in a lush green national park close to the beach. With daily Vinyasa flow classes and Ayurvedic massages, this retreat is made to relax, reconnect, and rejuvenate. In your free time you can take the time to explore nature by going canoeing and kayaking, or enjoy the saltwater swimming pool - or simply read a book. This remote paradise is one not to miss!
Details
Length: 7 days / 6 nights
Price: from €1,888 or $2,100
Yoga Style: Vinyasa Yoga
Basecamp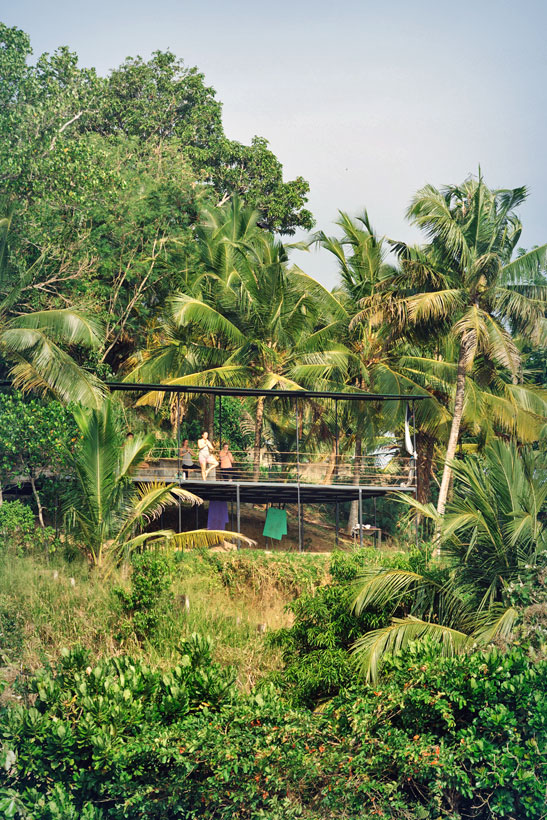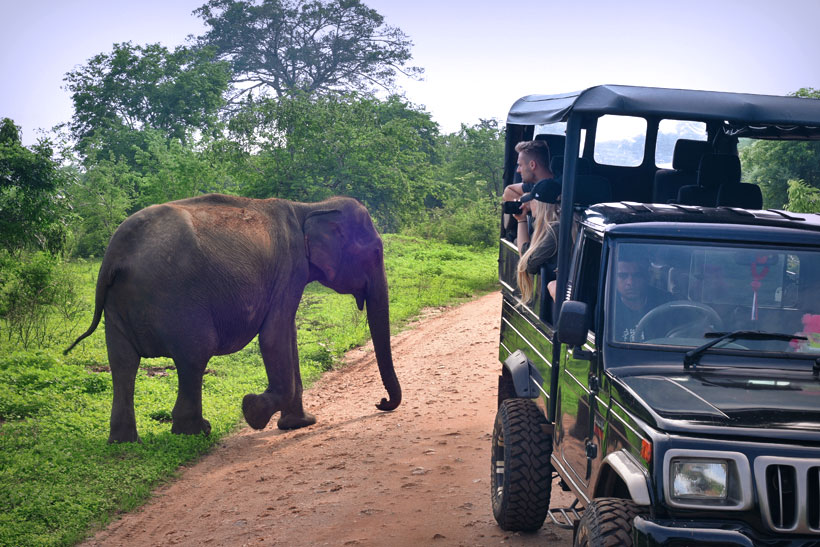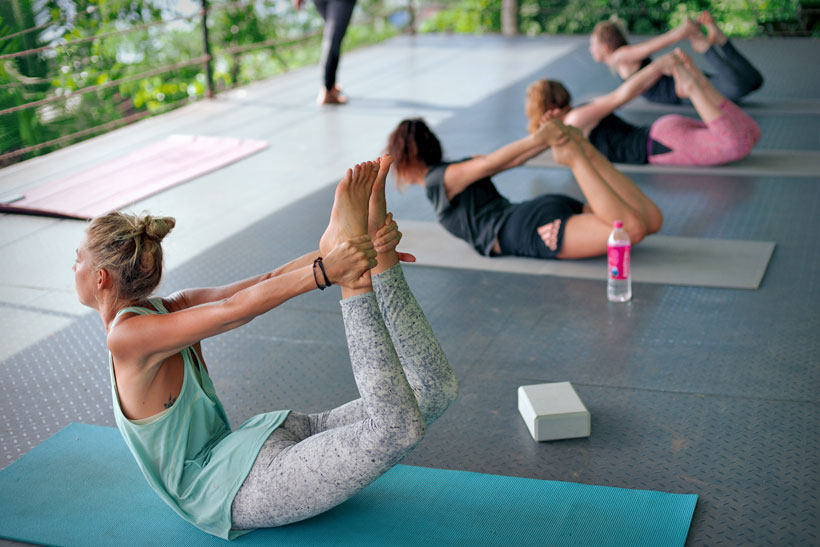 Image courtesy of Basecamp on BookYogaRetreats
This holiday is a paradise for solo travelers! Located in a surfer village on the south coast of Sri Lanka, this is not a typical yoga retreat, but more a holiday in which you can choose to do a lot of yoga in, alongside activities such as snorkeling, surfing, safaris, whale watching or sightseeing tours. Ranging from 3 to 21-day packages, you can design your own perfect getaway with Basecamp Retreats. With daily yoga classes twice a day and a yoga shala overlooking the beautiful bay of Weligama, this holiday is for those who are seeing adventure and wellness in a social environment.
Details
Length: Choose between 3 to 21-day packages
Price: Package for 7 days / 6 nights from €340 or $378
Yoga Style: Vinyasa and Yin Yoga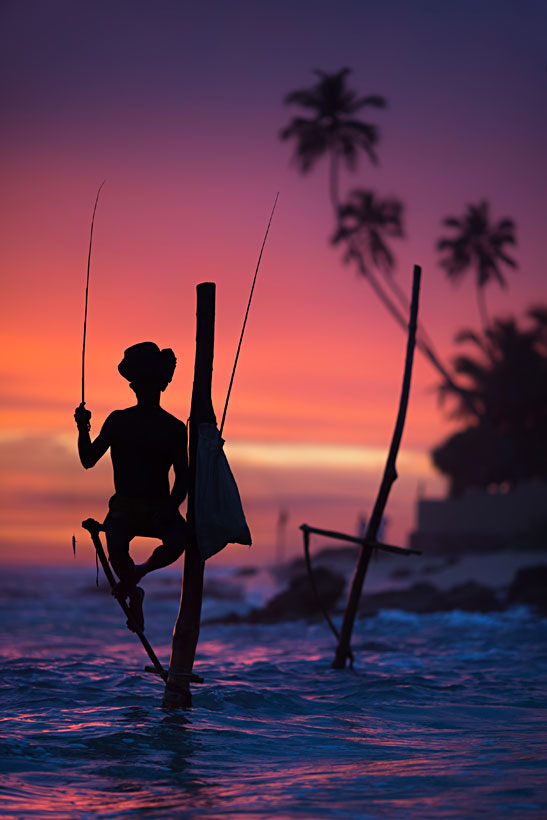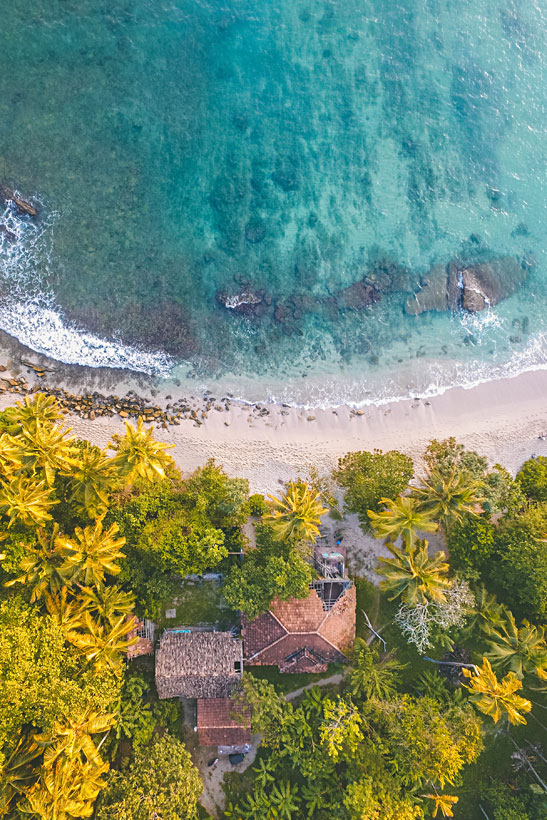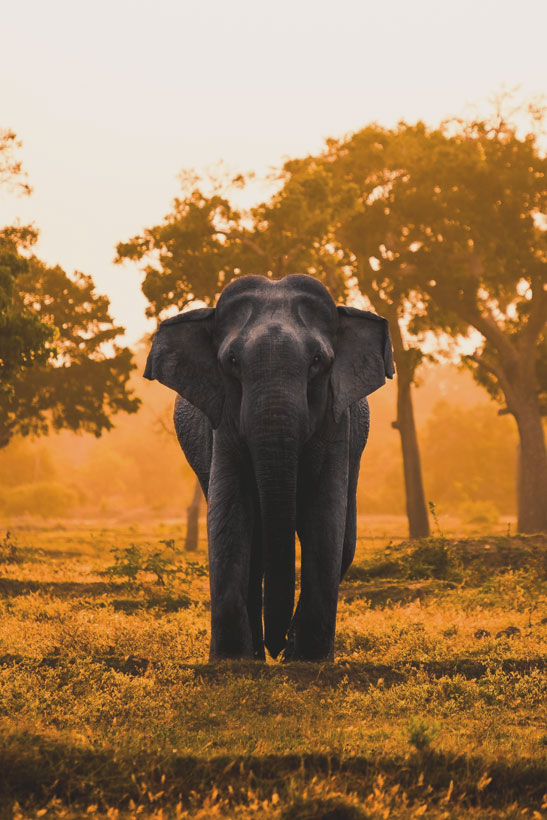 ARE YOU READY TO TRAVEL TO Sri Lanka?
Are you ready to fly to Sri Lanka? Here are some quick booking links and resources that I use myself for travel planning. These websites will help you to get started with your Sri Lanka itinerary!
Cheap Flights to Sri Lanka
Skyscanner is my favorite search engine for finding cheap flights to Sri Lanka, from anywhere in the world. I always start my flight search here! The main Airport for International flights is Colombo.
Transport within Sri Lanka
Bus, boat, and trains: 12Go.Asia is one of the most reliable websites in Asia when it comes to booking buses, ferries and railway. Get an instant seat confirmation and start your overland travel worry-free.
Taxis are widely available. You can order cabs online with apps such as PickMe and MyCabz.
Find a place to stay in Sri Lanka
In case you're staying beyond your yoga retreat, here's where you can find affordable accommodation:

Hostels, hotels and resorts: Agoda is excellent if you're looking for hotels from budget to luxury! It's one of the largest hotel booking websites in the world. Plenty of options to book now and pay later, or even pay at the hotel. Risk-free booking, many with free cancellation. 
Apartments and houses: Airbnb is a fantastic option if you prefer staying like a local, and looking for a unique accommodation! I'm using it for years and got amazing places through it! If you have never used Airbnb before, you can get $45 off on your first booking!
Fun Tours and Activities in Sri Lanka
Get your Guide has plenty of fun activities in Sri Lanka, such as safaris, snorkel trips, hiking tours and city sightseeing trips. There is plenty of choices to keep yourself entertained!
Klook is similar than the one above, but offers additional options such as airport transfers, SIM cards, and food & dining experiences. It' a great way to meet other travelers while exploring a new place!
SIM Cards in Sri Lanka
Klook is not only good for tours and trips, you can also buy your sim cards for Sri Lanka here! You can order it online and pick it up at the Airport right after your arrival.
Travel Insurance worldwide
SafetyWing is a super affordable Travel Medical Insurance, starting from only $37 per 4 weeks. It's perfect for travelers and digital nomads! They will help you with financial help when have to see a doctor, or if there's an emergency and you need to go back home. Don't go overseas without travel insurance!
Do I need a Visa for Indonesia?
Travelers from most countries need a visa to enter Sri Lanka. You can get it easily online on iVisa.com.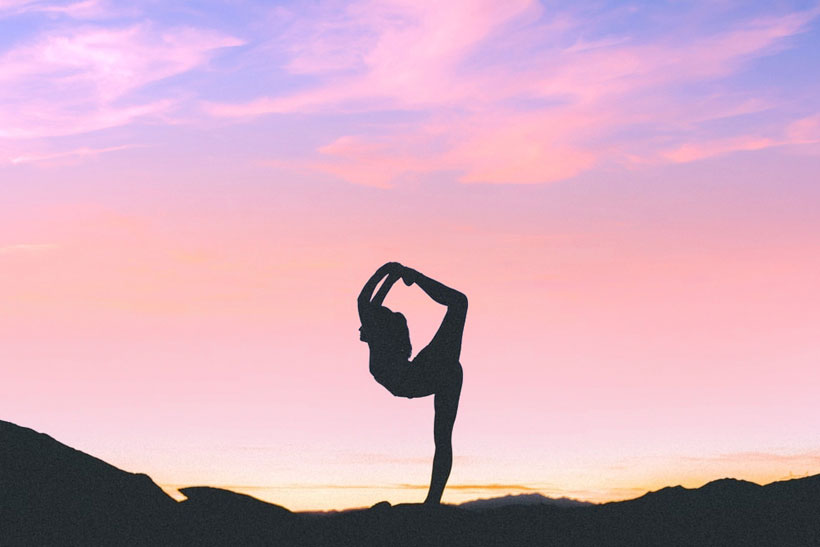 More Blog Posts about Yoga, Wellness and Health Retreats
This article was written in collaboration with BookYogaRetreats by Tripaneer, the largest yoga retreat website in the world. The platform now offers more than 7000 retreats, is working with over 3000 retreat organizers, and is promoting retreats in more than 70 countries. BookYogaRetreats.com is one of Tripaneer's 12 satellite websites, each focused around wellness, adventure, or cultural multi-day experiences.
Thank you for reading. If you like this article, please share!
---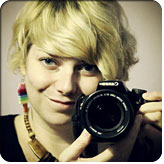 About the Author:
Sabrina Iovino started JustOneWayTicket.com in 2012. She's half German, half Italian and has traveled to 70+ countries around the globe. She feels weird to write about herself in the third person, so she'll switch now. Let's restart:
Hi, I'm Sab! This is my blog and I write about the things I love. Mostly. 
Follow me on Facebook | Instagram | Pinterest | YouTube | Twitter
---