Foyer Global Health is an insurance for travelers and expats, offering first-class coverage (including COVID-19) in combination with comprehensive medical assistance services.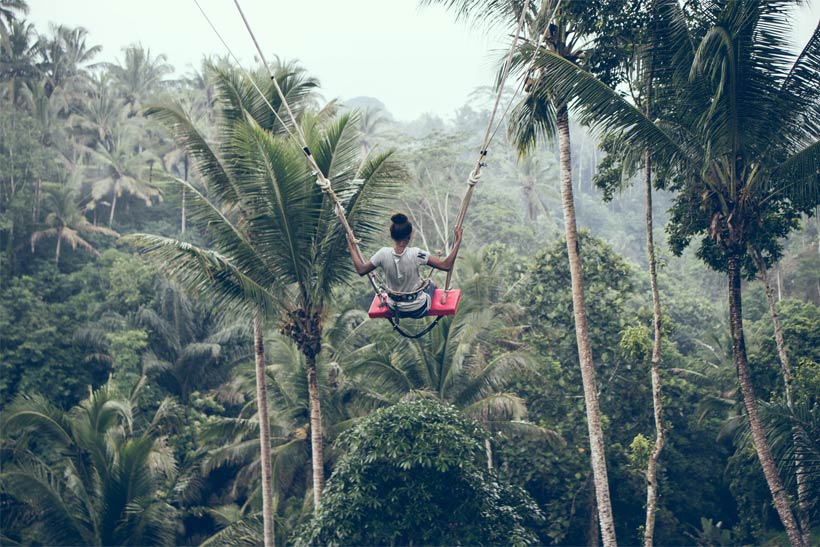 Some links below are affiliate links. At no additional to you, I will earn a commission if you make a purchase.
As someone who has been traveling and living abroad for more than a decade, I have my fair share of experiences with travel and health insurances.  First of all, and probably the most important thing that I want to say is: it's a necessity. You should have one. No one plans to get sick during their travels, but unfortunately getting sick is not exactly something you can ever plan.
The good news is, health insurance for travelers has becoming very affordable lately, in fact it's often cheaper than your healthcare plan at home, and in many cases you get even better benefits for less money.
Today I want to review Foyer Global Health, a health insurance that has been recommended in multiple Facebook groups and forums for digital nomads and expats. I have heard so often about them now, that I decided it's time to have have a look and see what they're all about... Here we go.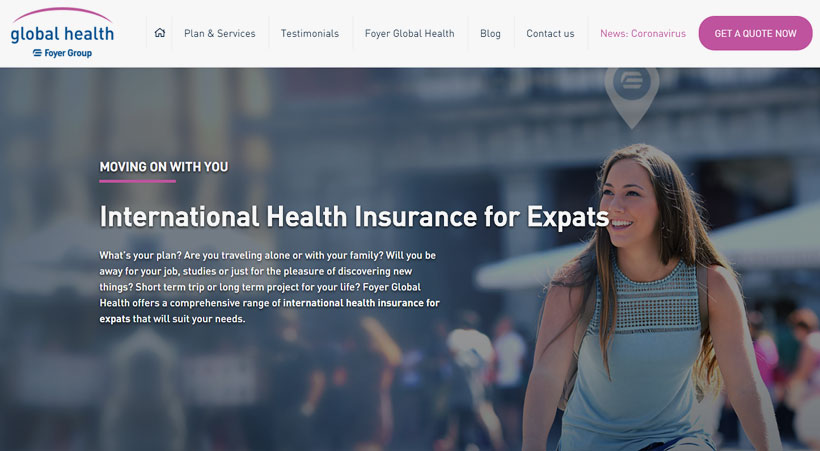 What is Foyer Global Health?
Foyer Global Health stands for an excellent insurance cover, specialized in international health insurance for digital nomads, expatriates and freelancers worldwide. The company is based in Luxembourg and results from decades of experience in expat health insurance. It covers your medical expenses wherever you are in the world thanks to its international coverage while offering additional medical services particularly interesting for expatriates.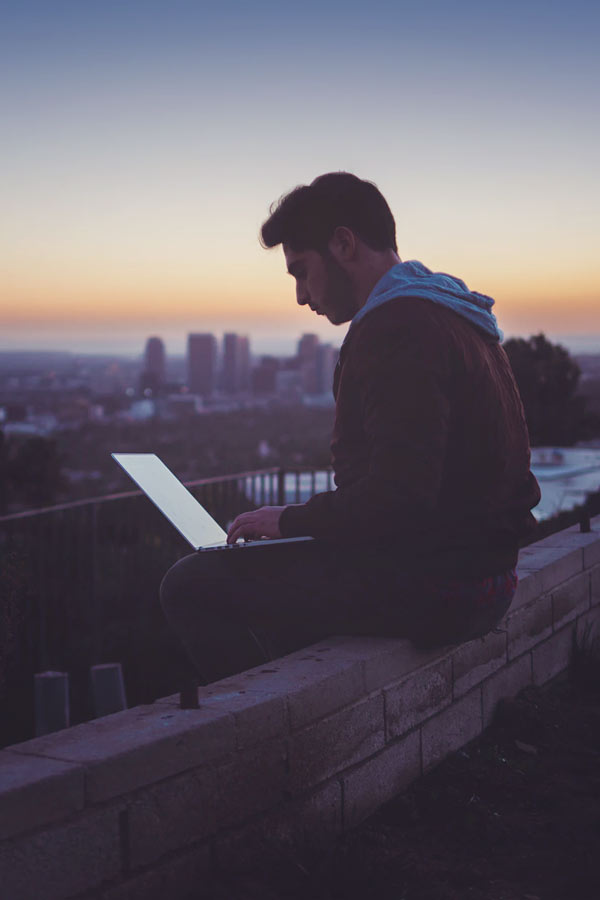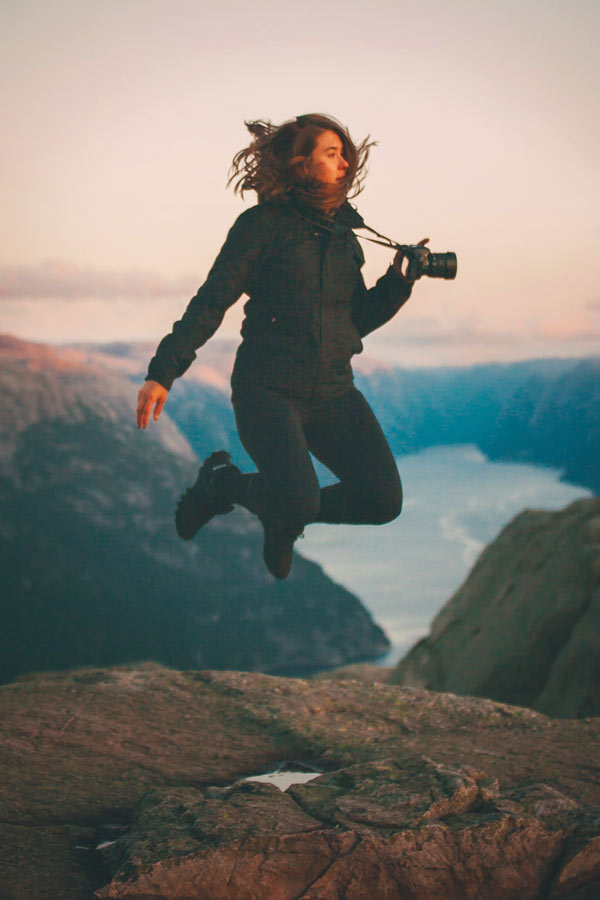 Who can apply to Foyer Global Health?
Foyer Global Health insures all active people who leave their country to live abroad. It differs from a travel insurance as it is specifically designed for a digital community rather than for short-term travelers. It is the perfect solution for those who wants to benefit from a top-of-the-range coverage at a competitive price and without any paperwork!
Since the insurance policy is annual and automatically renewed, it is very well suited for long-term digital nomads and remote workers outside of their home country. You can also sign up at any time, whether your journey has already started or not.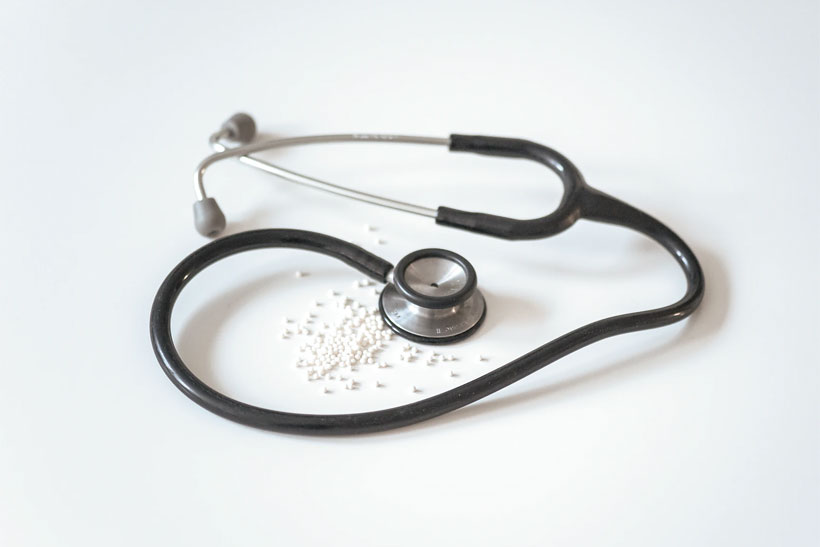 What does Foyer Global Health cover?
The health insurance offered by Foyer Global Health is the most complete and advantageous way to cover your medical conditions. From routine check-ups and emergency medical expenses to major treatments, you will feel completely secure and in good hands during your stay abroad.
The priority is genuinely to protect your health, which is only partially covered by travel insurance. However, if evacuation and repatriation are included in the plans, please note that emergency travel-related benefits such as flight delay or loss of luggage are not.
What about Coronavirus?
Foyer Global Health also reimburses all costs related to COVID-19, with no reimbursement limit, for all clients tested negative at the time of subscription. The company can provide you with a certificate of reimbursement statement, if such document is required by the authorities of your new country of expatriation.
Coverage applies worldwide (except in some sanctioned countries), which allows to travel everywhere in the world. What is really advantageous is that you are also covered in the USA for emergency situations, as well as in your home country if you want to visit your family. An additional option is available is you want full coverage.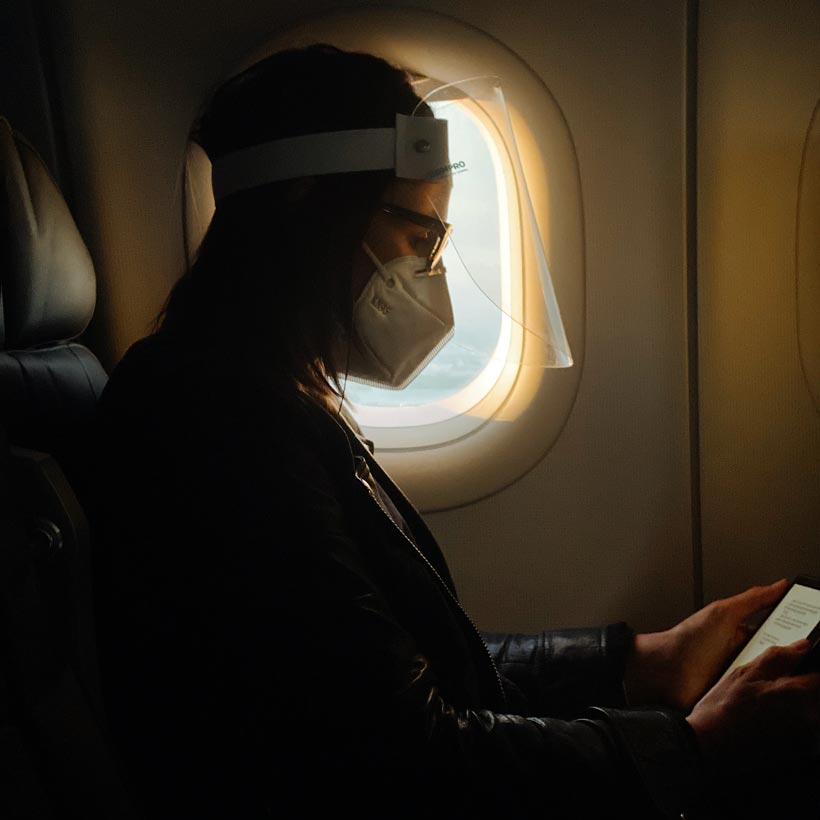 How does reimbursement work?
For inpatient treatments (stays more than one night at the hospital): the company can take care of it with direct billing, so you will not have to pay upfront and submit a claim.
For outpatient treatments (visits at the doctor or hospitals): it will be asked that you pay the bill upfront, and submit your claim afterwards through the client portal, by uploading the invoices.
Every claim can be made online, so you do not need to send any paper to the company. You can follow the progress of your requests on your client portal at any time.
What are the benefits?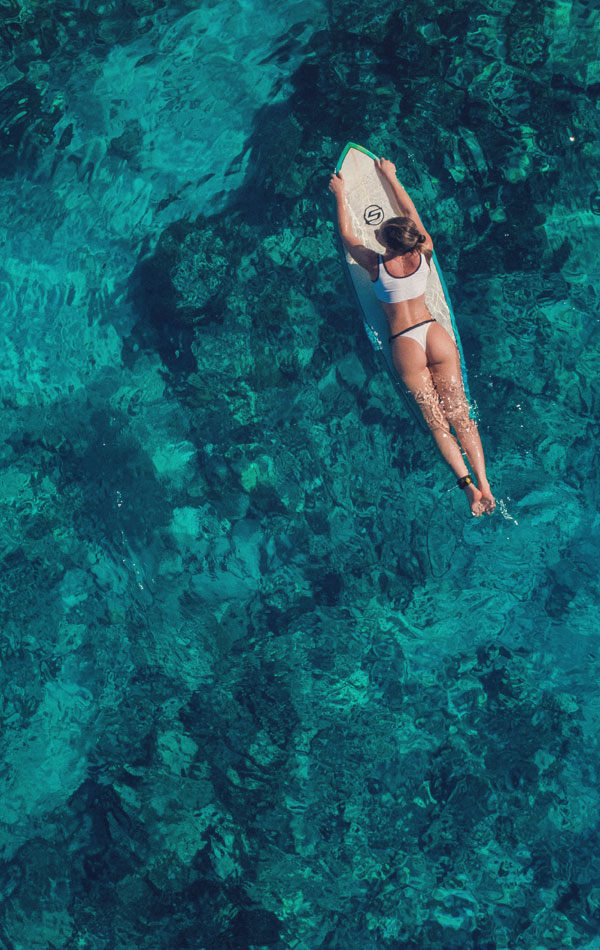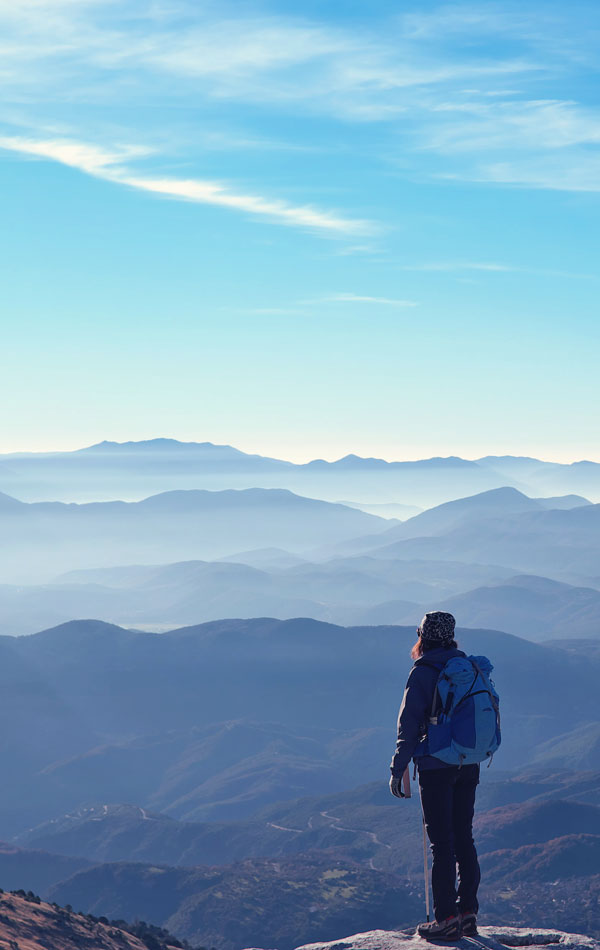 Among the benefits of this insurance, here are the ones that will interest you the most:
There is no limit to the overall coverage to the insurance policy, you can be covered without limit even in case of critical illness. Maximum amount of reimbursement only applies to some specific treatments.


The onboarding is fully online, so you can carry out all your procedures (change of address, telephone number etc) and claims via your customer portal on the Internet.


You can visit the doctor or specialist of your choice; indeed, the insurance is not limited to certain medical providers. The company will also help you find the best specialist closest to you, even in emergency situations.


Easy communication with the staff, sales support available on WhatsApp (contact them for free and get an answer quickly)


Medical assistance available 24/7, with English-speaking staff.


Additional services such as free access to telemedicine and second medical opinion, in collaboration with the partner Teladoc Health.
What are the different insurance plans and how can I subscribe?
Foyer Global Health offers three different packages, with a minimum duration of 3 months and for one-year renewable. Let's have a look at the insurance packages: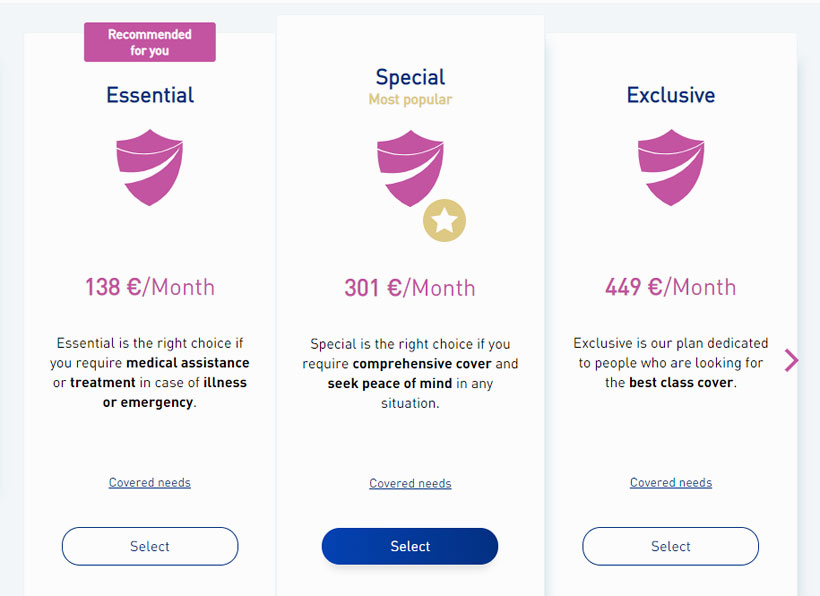 In the example above I chose Thailand as country of destination, 1985 as year of birth, and €500 deductible, without US. The prices depend on your age and the destination country.
The Essential Plan is the most basic option. It is limited to coverage for emergencies and minor treatments. It excludes check-ups, dental and vision treatments and maternity. It is a good answer for those who do not need major care. 
The Special Plan is the intermediate option that includes preventive treatments as well as major treatments. This package is made for you if you are considering receiving major maternity care, or simply if you need vision aids and dental care.
The Exclusive Plan is the most complete solution. Its benefits are similar to Special, but the coverage limits are higher. It is the best solution if you want to have peace of mind and be covered for the unexpected and any serious medical pathology that can appear during your journey.
There are four levels of deductibles available: €0, €250, €500 or €1000. These apply for one year of enrollment.
Premiums depend on your year of birth and your destination. Foyer Global Health insists on having a fair and transparent pricing approach. Should you want a quote or sign up for Foyer Global Health insurance, it is very easy, you can get a quote within seconds by using the tool below:
If you're traveling to different countries, you might want to talk to one of the experts at Foyer Global Health first. It usually depends on the country where you spend the most time in. If you're not sure about this, it could also be the first country you're going to. Talk to them! 
for more questions about Foyer Global Health insurance, you can visit their website or contact them by email at onlinesales@foyerglobalhealth.com or Whatsapp: +352 621 393 180.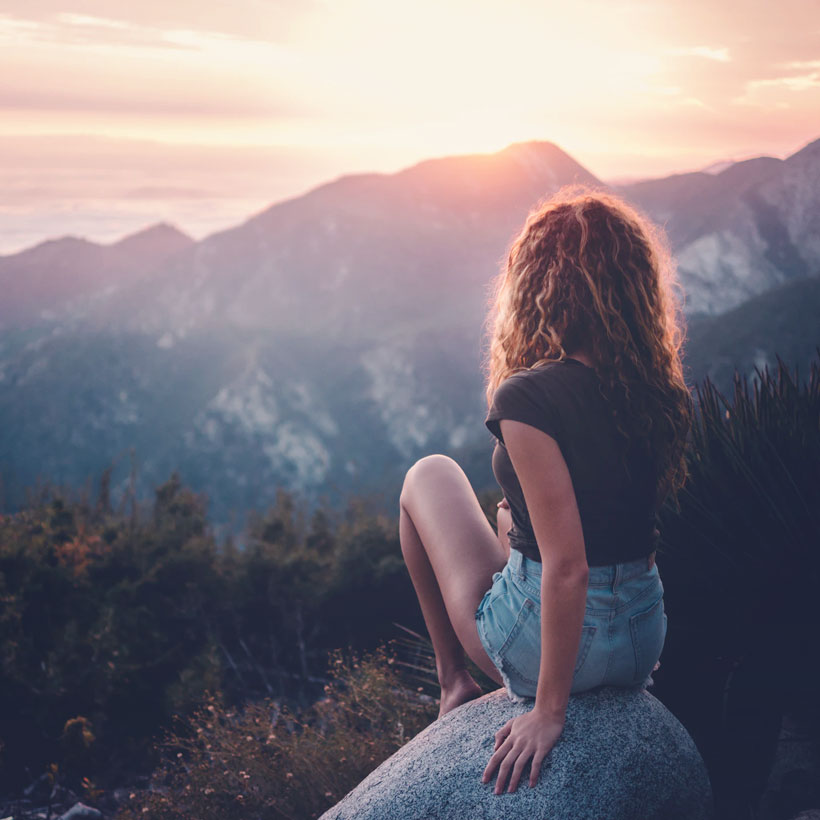 More Blog Posts about Health
Thank you for reading. If you like this article, please share!
---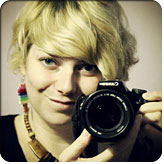 About the Author:
Sabrina Iovino started JustOneWayTicket.com in 2012. She's half German, half Italian and has traveled to 70+ countries around the globe. She feels weird to write about herself in the third person, so she'll switch now. Let's restart:
Hi, I'm Sab! This is my blog and I write about the things I love. Mostly. 
Follow me on Facebook | Instagram | Pinterest | YouTube | Twitter
---