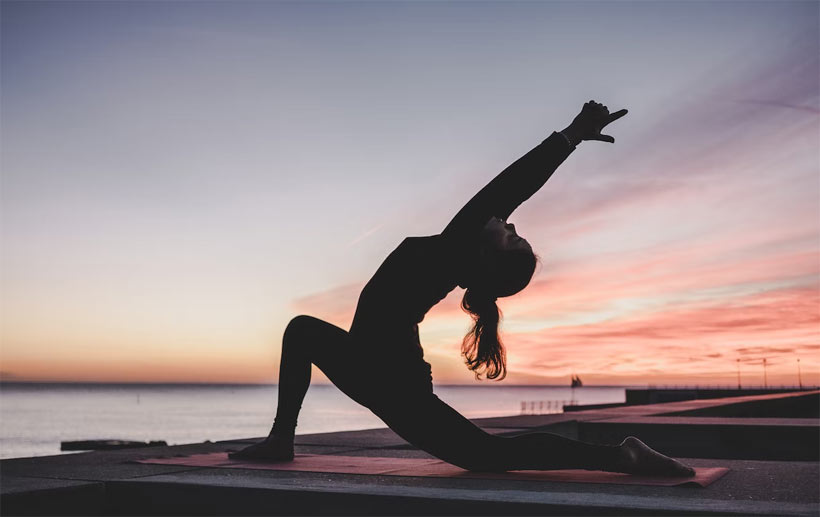 Even though 2023 just started, you might feel like both your body and mind needs a hard reset. After all, getting back into the groove of things can be stressful. That's where a weekend wellness retreat comes into play. Often, we need to step away from daily life, even if it's only for 48 hours, to shift our mindsets in a more positive direction. So, if you're looking for a US-based retreat, look no further. Here are the best ones to help you feel rejuvenated, both mentally and physically.
Prepping for Your Retreat
Before you make a final decision of where to go, you need to make sure you can afford to go. While some getaways are low-cost, others can be expensive. As such, you need to decide how much you want to spend. If you have your heart set on one specific location that's a bit out of your budget, you could apply for a personal loan. You can use the loan to pay for the airfare and cost of the weekend retreat without needing to dip into your savings or max out credit cards. Just make sure that you only apply for how much you really need. It's easy to take what's offered, even when it's too much, and then be sticker shocked when you see the monthly payment.
YO1 Health, New York
Located just two hours about from NYC is YO1 Health. This resort-like wellness retreat is situated on 1,300 acres of lush, green lawns with the Catskills as its backdrop. This ayurvedic wellness center offers a variety of programs that focus on reducing feelings of stress, anxiety, insomnia, and depression. If you are utilizing tips for a budget friendly vacation, a spot like this might suit the bill since many of the amenities are included in the initial cost of the trip. 
Carillon Wellness, Miami
Have you always wanted to kick back and relax with warm weather and a cool breeze? If so, then Carillon Wellness is exactly what you're looking for. This is a five-star resort that's situated in one of Miami's hotspot locations: Miami Beach. Carillon Wellness offers its clients a wealth of wellness facilities, ranging from the largest spa you'll find on the East Coast to chilling out in the state's only igloo! On top of these offerings, the resort also offers the following:
Cryotherapy
Yoga
Hydrotherapy
Acupuncture
Boot camps
Boxing courses
Castle Hot Springs, Arizona
Located in the Bradshaw Mountains, Castle Hot Springs is the perfect getaway from the stress and daunting responsibilities. This resort was once visited by influential figures, like Theodore Roosevelt and John F. Kennedy. They suddenly closed around 40 years ago before they finally reopened in 2019. As the name implies, Castle is home to one of the best hot springs in the country. Take just one dip and allow your stress and worries to melt away. Once you're done soaking, be a little adventurous and take part in one Castle Hot Springs activities. Here's a list of activities you can choose from:
Taking a class in archery
Going horseback riding
Explore the neighboring canyons
Practice water aerobics
Tasting high-quality wine
Go on a scenic tour while riding an E-bike
Learn about the history of the area
By going to this resort, you'll feel like you're becoming one with nature while also taking a few steps back in time.
Golden Door, California
Japan is one of the best places to visit. It's known for its amazing food and exotic cultures. The trouble is that going to Japan for a trip can be very expensive. But who said you needed to travel abroad to experience such a rich and diverse culture? You can experience it all at the Golden Door retreat! Golden Door is in Southern California and is home to around 600 acres of mountains. Here, you'll be able to stroll around 30 different hiking trails, wander through a lush bamboo forest and enjoy the peace at one of their zen gardens. In addition, Golden Door can provide you with daily massages, exercise with a private trainer and even craft a fitness plan you can take home with you.
More Blog Posts 
Thank you for reading. If you like this article, please share!
---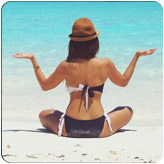 About the Author:
Jennifer Anders is a freelance writer who has traveled extensively and enjoys exploring off-the-beaten-path locations around the world.
She loves hiking national parks, windsurfing, and photographing wildlife.
Aside from all those crazy activities, you'll also find her eating plenty of local street food. She is absolutely fearless when it comes to trying new things.
---