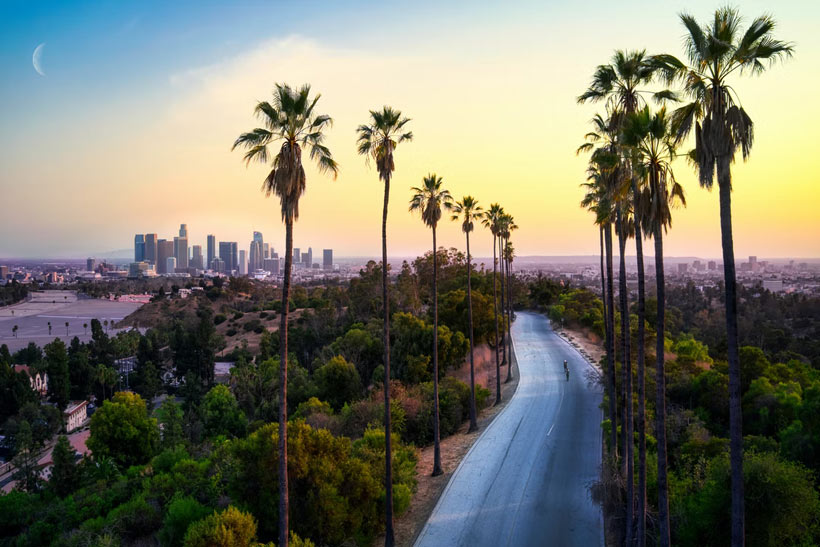 Five-star hotels, sumptuous spas, Michelin starred restaurants, and stunning settings make up luxury travel. Luxury travel is the type of holiday that offers a great deal of relaxation, quality, and comfort without any hassle or stress. In the United States, luxury travel is a trend, and it's easy to see why. The country is home to extravagant hotels, which are often the main things that luxury travellers seek.
Here are the perfect destinations in the USA for luxury travel.
1. New York
From the neon lights of Times Square and Wall Street's skyscrapers to Central Park's leafy paths, New York blends big-city splendour with a small-town charm. History meets sophistication in this global hub of entertainment, media, finance, and fashion. World-class museums such as the Museum of Modern Arts and unforgettable landmarks like the Statue of Liberty dominate this bustling city, dubbed the Big Apple.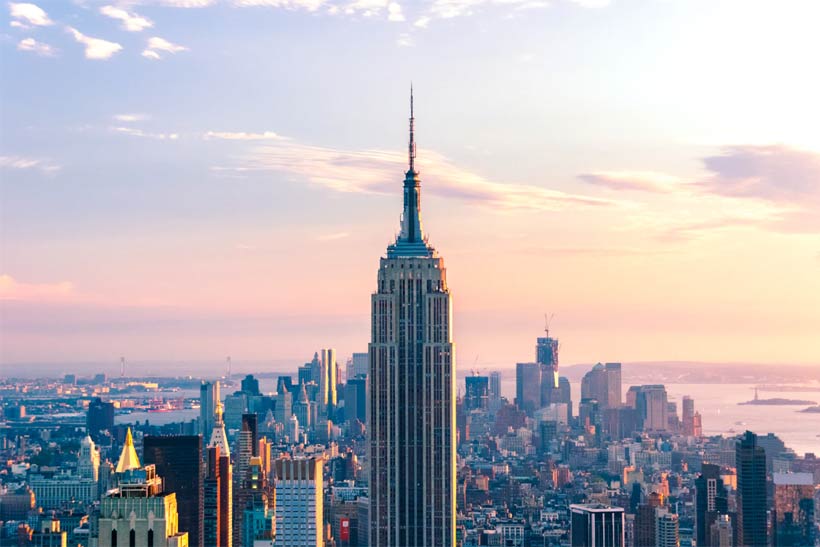 Head to Brooklyn and East Village and check out indie boutiques, cozy coffee shops, and iconic bakeries. Afterwards, stroll through the racks of sleek boutiques lining Fifth Avenue and admire the state-of-the-art collections at the Museum of Modern Arts and MET. Before the day ends, catch a Broadway show and sit down for a sumptuous dinner at some of the chicest restaurants in the city.
As the most populous city in the United States, New York can be overwhelming for some visitors. But do not let the bustling streets and frenetic sounds and sights intimidate you from exploring the city's grandeur. Get off the beaten path and wander through secret alleyways to discover some hidden gems.
2. Kauai Island
Hawaii is a truly spectacular destination in the United States, but Kauai stands out to be the premiere jewel in the tropical state. The island draws tourists of all kinds, especially those seeking pure relaxation and ultimate luxury, and that's because Kauai offers everything you could ever want in a luxury holiday, along with one-of-a-kind charms.
The Na Pali Coast is the jewel of Kauai. Known for its towering sea cliffs, surrounded by narrow valleys, streams and stunning waterfalls, the Na Pali Coast is a true paradise on Earth. If you're into hiking, conquer the Kalalau Trail, a remarkable footpath running into the park between the nearby beaches of Ke'e and Kalalau. Meanwhile, the Waimea Canyon dubbed the "Grand Canyon of the Pacific", is a true spectacle to admire up close. With its deep valleys extending up to 900 metres deep and colourful cliffs, the canyon is guaranteed to take your breath away!
Make your holiday even more memorable by staying at any of the luxury Kauai villas. These vacation rentals cater to upscale travellers who only want to enjoy a stress-free and relaxing holiday.
3. Los Angeles
Los Angeles may be known as a sprawling metropolis with congested freeways, but it's also one of the most diverse and unique neighborhoods in the United States. It's filled to the brim with the sophistication of Hollywood name brands and stunning movie set backdrops.
Los Angeles offers visitors behind-the-scenes looks into the world of filmmaking through broadcasting studios like the Warner Brothers and Paramount Pictures. What's more, the city is home to some of the most eclectic dining spots in the country. Away from the bustling downtown area, the beaches of Malibu and Santa Monica offer opportunities for surfing and other fun water sports. Visitors who want to experience outdoor pursuits can go hiking at Griffith Park and Angeles National Forest.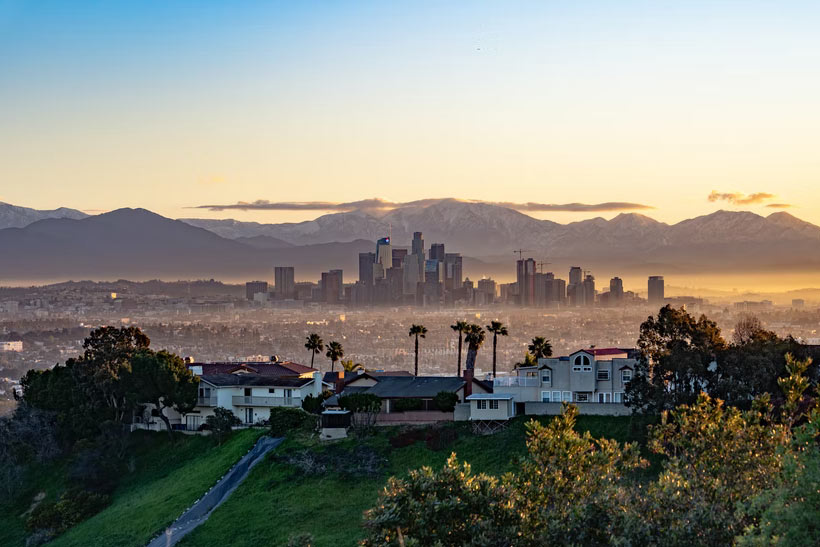 The swanky Beverly Hills, one of the most glamourous places to live in the states, is also a city designed for visitors. Its streets are lined with legendary hotels, world-class restaurants, and sophisticated shops and galleries, making it the perfect destination for visitors seeking luxury.
4. Alaska
Alaska is dubbed "America's Last Frontier", with landscapes stretching out seemingly to infinity. From the expansive flat tundra in the north to the lush rainforests of the southeast, visitors will be left in awe at the magnificent beauty of the state. Here, you can fly over the highest peak of North America, kayak to the icebergs, celebrate the midnight sun, and spot interesting wildlife, from whales to eagles and bears. For nature lovers seeking luxury, Alaska is the best place to be.
Of all the incredible wildlife you'll come across in Alaska, bears are truly the star. You can spot them at Katmai National Park, Admiralty Island, and Kodiak Island. These places have the largest concentration of brown bears in the state. There are also plenty of opportunities for spotting a large variety of whales, from orcas to humpbacks and beluga whales.
Alaska's wild beauty shines even more magically in the winter. It's a great time to visit for outdoor adventures and warm welcomes. Take a dip at the hot springs and try as many activities as you can, from skiing to snowmobiling and sledging. Witness the Iditarod sledge race that runs more than 1,049 miles through North America's toughest and roughest wilderness terrain.
5. Washington
Washington is called the evergreen state for a reason. With its abundance of rain and evergreen forests, much of the state remains green the entire year. Nature lovers looking to experience luxury travel in the states should visit Washington State.
Washington is home to the Cascade Mountain Range, Olympic Mountains, a multitude of rivers and lakes, and deserts and rainforests. This diversity of terrain, climate, and waterways has allowed abundant wildlife and unique flora and fauna to thrive. To truly experience nature at its best, consider Yurt glamping in Washington state. Glamping appeals to those who want to sleep in nature but don't want to miss out on the comforts and amenities, such as comfy beds and toilets.
Because of the state's diverse terrain and climate, it offers fun outdoor activities all year round. Here, you can go hiking, climbing, surfing, skiing, mountain biking, fishing, cycling, and more! But what makes Washington truly special is that you'd be able to enjoy all these activities within a few hours from pretty much anywhere in the state!
More Blog Posts from the US
Thank you for reading. If you like this article, please share!
---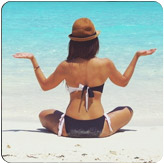 About the Author:
Jennifer Anders is a freelance writer who has traveled extensively and enjoys exploring off-the-beaten-path locations around the world.
She loves hiking national parks, windsurfing, and photographing wildlife.
Aside from all those crazy activities, you'll also find her eating plenty of local street food. She is absolutely fearless when it comes to trying new things.
---