Are you craving for travel? You want to go hiking, beach bumming, snorkeling, surfing or just shopping? Get ready for a trip to the Philippines - you'll find it all there...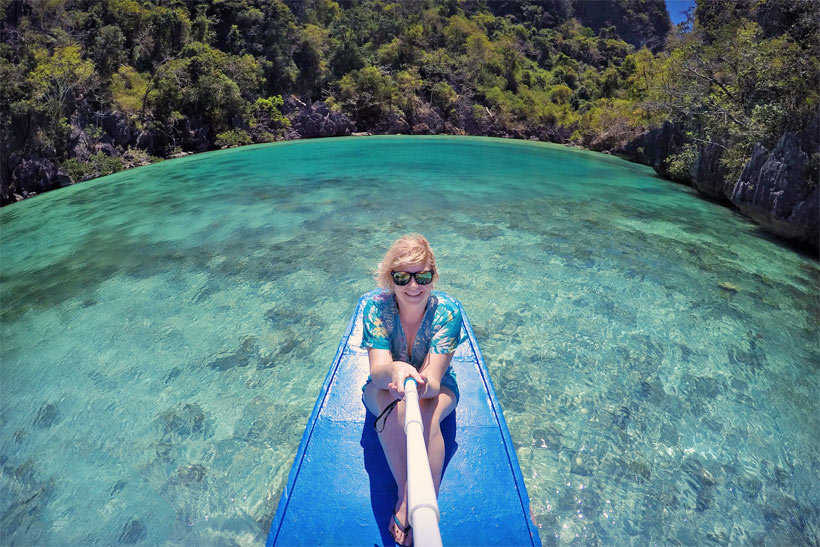 01. Visit a Festival
Let's face it, Filipinos love to celebrate! It's no surprise that there is large amount of colorful festivals throughout the year. Here is a complete list of all festivals in the Philippines! Plan your trip now and make sure to witness one of those crazy fiestas!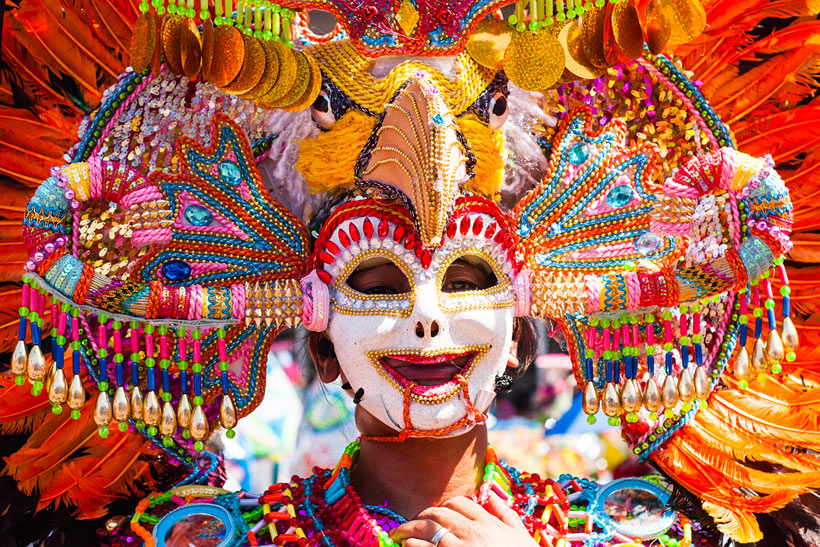 02. Swim at the Twin Lagoon in Coron
The twin lagoon is one of Coron's major tourist attractions, swimming in the crystal clear waters is absolutely mesmerizing. The temperature of the water is ever changing, cold fresh water collides with hot salt water.... Just put on your life jacket, float in the lagoon and enjoy the views...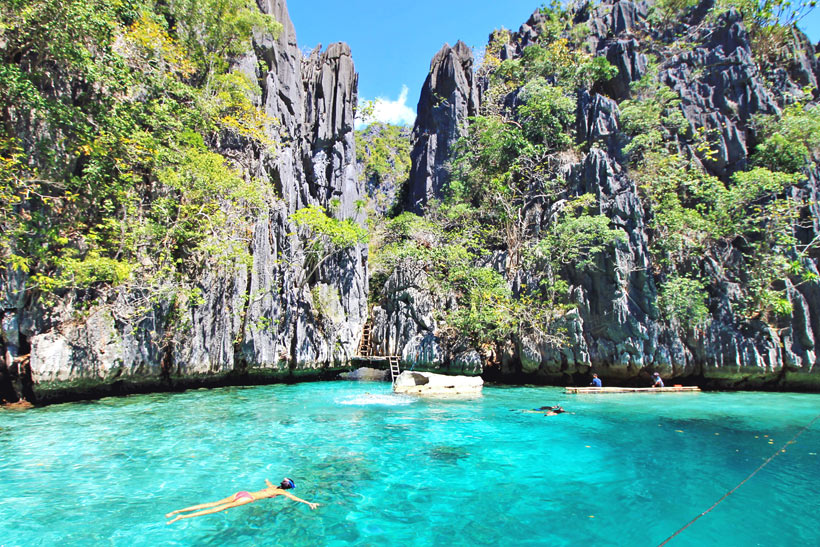 03. Visit a Tarsier Sanctuary
Those tarsiers are simply some of the cutest animals on earth! And in the Philippines you can get very close to them. You can find Tarsier Sanctuaries in Bohol Island. Please be respectful, don't touch them, don't disturb their routine and turn off the flash  when taking pictures.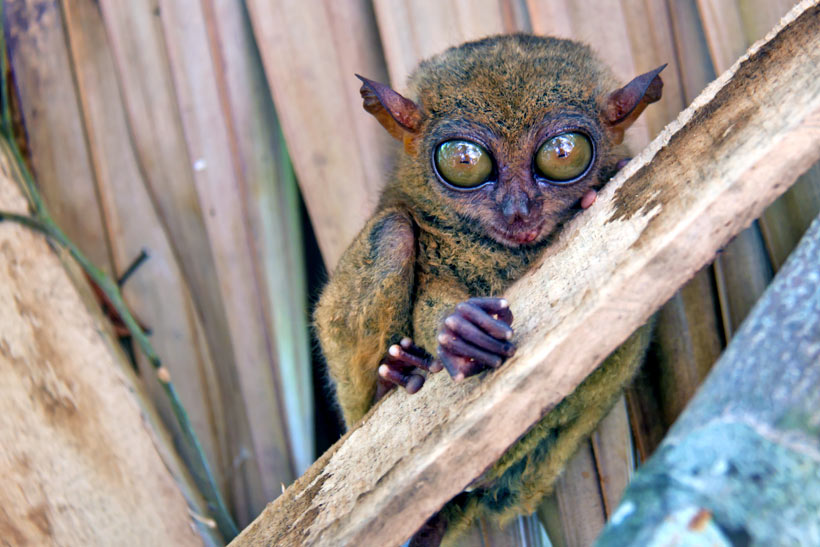 04. Snorkel in El Nido
El Nido is the perfect place for anyone who loves island hopping, snorkeling and beach bumming. Plan at least four days there to explore nearby islands. Every day. Hands down, the archipelago is one of the most beautiful places on earth. Mother Nature went crazy here and created some incredibly bizarre landscapes that you surely won't forget! Put on your mask, take a deep breath and enjoy the scenery, over and under the sea...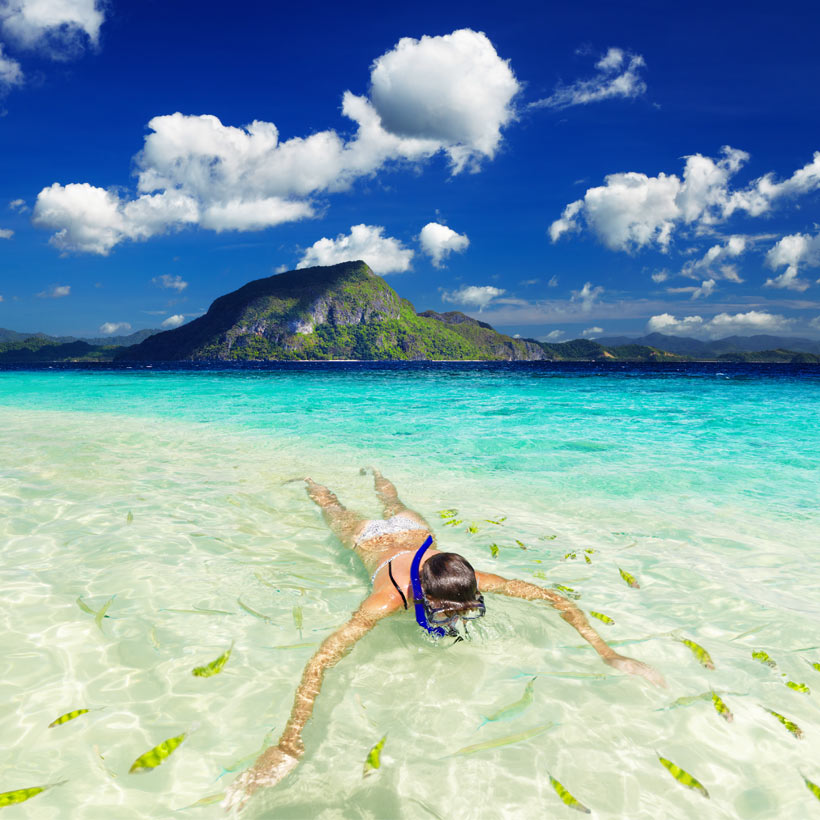 05. Hike up the Rice Terraces in Banaue
Philippines is not only islands and beaches! You can go hiking in the North, how about exploring the 2000 years old Rice Terraces in Banaue? Bring comfortable shoes, plenty of water and snacks and take a hike through the endless paddies, the views are absolutely spectacular!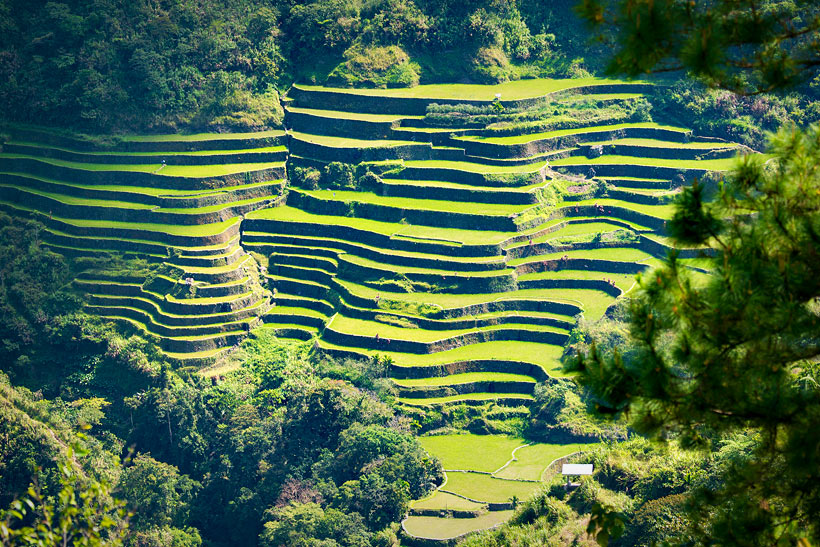 06. Go Diving
Philippines is a world-class destination for divers, expect to see turtles, thresher sharks, whale sharks, vibrant coral gardens, shipwrecks, and so much more. Excellent places to go diving is in Tubbataha Reefs, Malapascua, Puerto Galera, Panglao/Bohol, Coron, Apo Reef and Apo Island.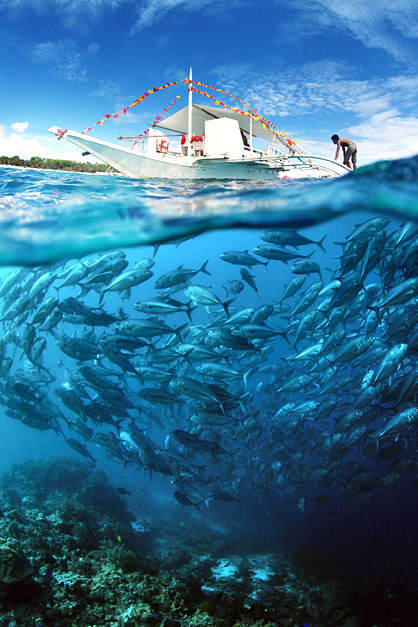 07. Ride a Jeepney
Travel like a local, at least once while visiting the Philippines! Riding a jeepney is fun, plus you get a sense of the place from the local's perspective! So just hop on one whenever you have the chance and enjoy the ride!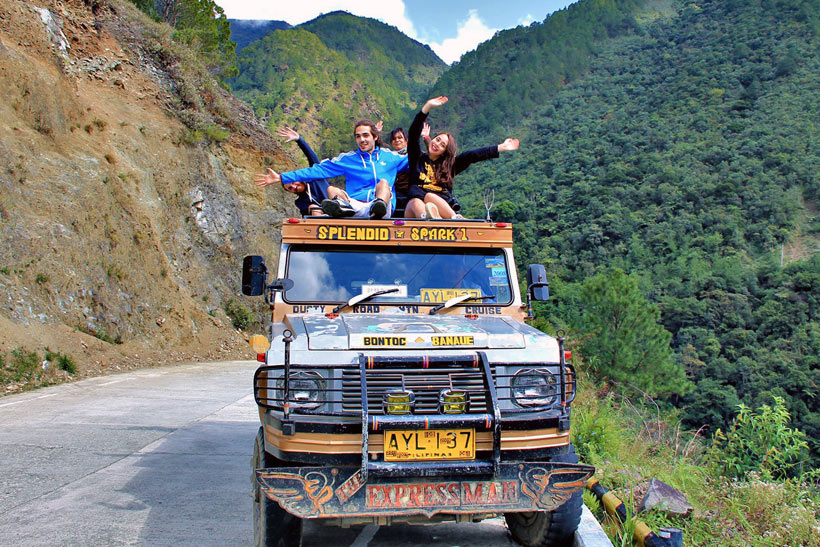 08. Learn to Surf in Siargao
Siargao is the place I left my heart, it's my favorite place in the Philippines and I don't even surf! No matter if you want to learn surfing or not, Siargao should be on your list of places to visit in the Philippines! It's such a laid-back and beautiful island, popular among surfers, yogis and beach bums...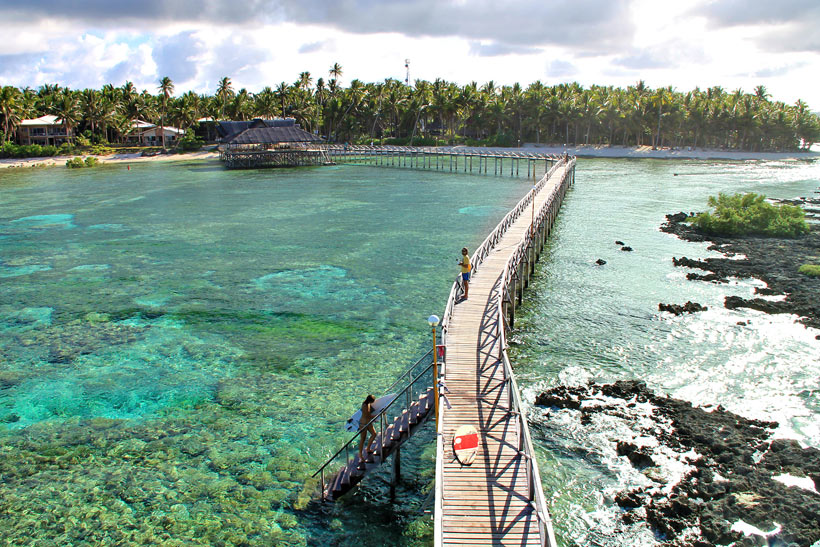 09. Go Shopping in Manila
Don't skip Manila if you want to get some souvenirs. Manila has some fantastic shopping opportunities and malls that won't leave you disappointed! My favorite places to grab cheap clothes are Divisoria Market and Greenhills. For a more upscale shopping experience, check out Greenbelt or get lost inside SM Megamall, the 4th largest mall in the world!
10. Live the Island Life like Robinson Crusoe
With more 7000 islands to explore in the Philippines it's not that hard to find your own little spot that will make you feel like you own the island. Get off the beaten track, explore some of the smaller, less popular islands, connect with the locals, and you will be rewarded with an amazing travel experience. Happy travels! Plan your trip and visit Guide to the Philippines.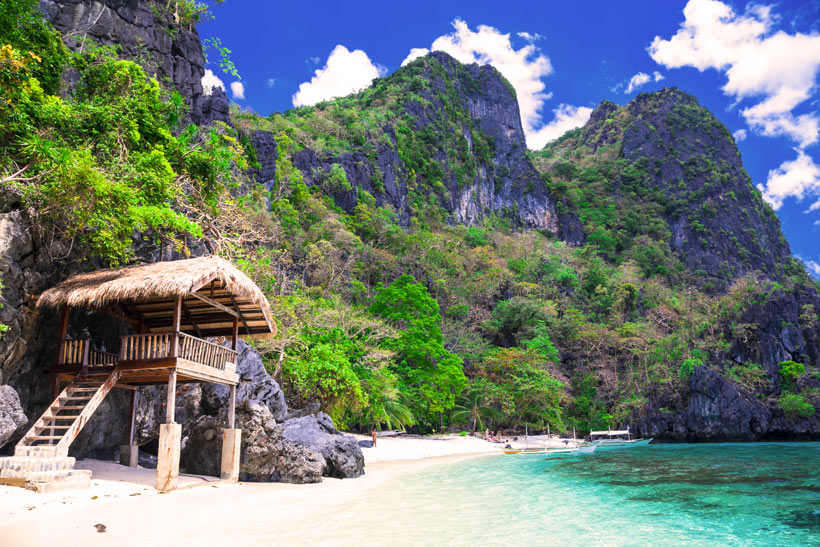 Want to know more about the Philippines?
Check out the show Discovering Routes where people explore their lands of ancestry. Filipino American siblings Garrett and Miristi Gee embark on a journey to self-discovery that takes them through the Philippines' white sandy beaches, coral reefs, and magical landscape. 
Thank you for reading.
If you like this article, please share.
 
 
 
 
 
 
 
 

 

ABOUT THE AUTHOR

 

Sabrina Iovino is the founder of JustOneWayTicket.com. She's half German, half Italian and has traveled to more than 50 countries around the globe.

She feels weird to write about herself in the third person, so she'll switch now. Phew...much better! Let's restart:

Hi, I'm Sab! This is my blog and I write about the things I love. Mostly.

 

Follow me on Facebook | Twitter | Instagram | Pinterest | Google+ | Youtube